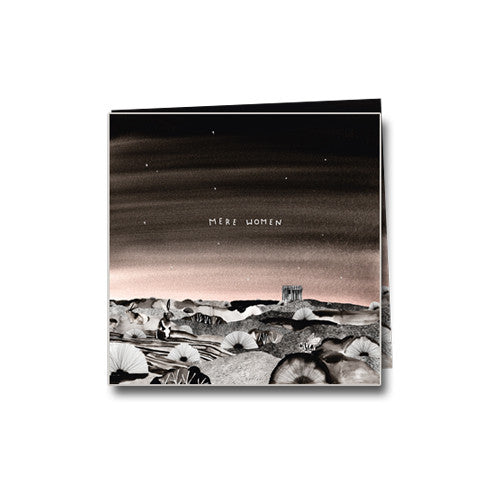 MERE WOMEN 'Big Skies' CD
Digipack CD version of MERE WOMEN's new album 'Big Skies'.
"a frantic palette of panic… Wilson's commanding vocals rise above as the centrepiece, covering a spectrum from shrill to operatic" – Rolling Stone

"Played with precision into ancient caverns, its sounds return exhilarating and weighty." – The Autumn Roses
The 12 tracks which make up Big Skies explore themes of women's experiences over generations and the simultaneous isolation and confinement felt by many women living in regional communities. From 'Eternally', to the almost operatic, key-driven 'Curse' – a track which could serve partly as an interlude, whilst creating the perfect precursor from where to launch into 'Drive' – and stunning album closer 'Wanderer', the tracks express feelings of being penned in, chained to family responsibilities and being unable to break away from tradition. The songs are haunting, restless and impeccably composed. A claustrophobic journey through wide open spaces.