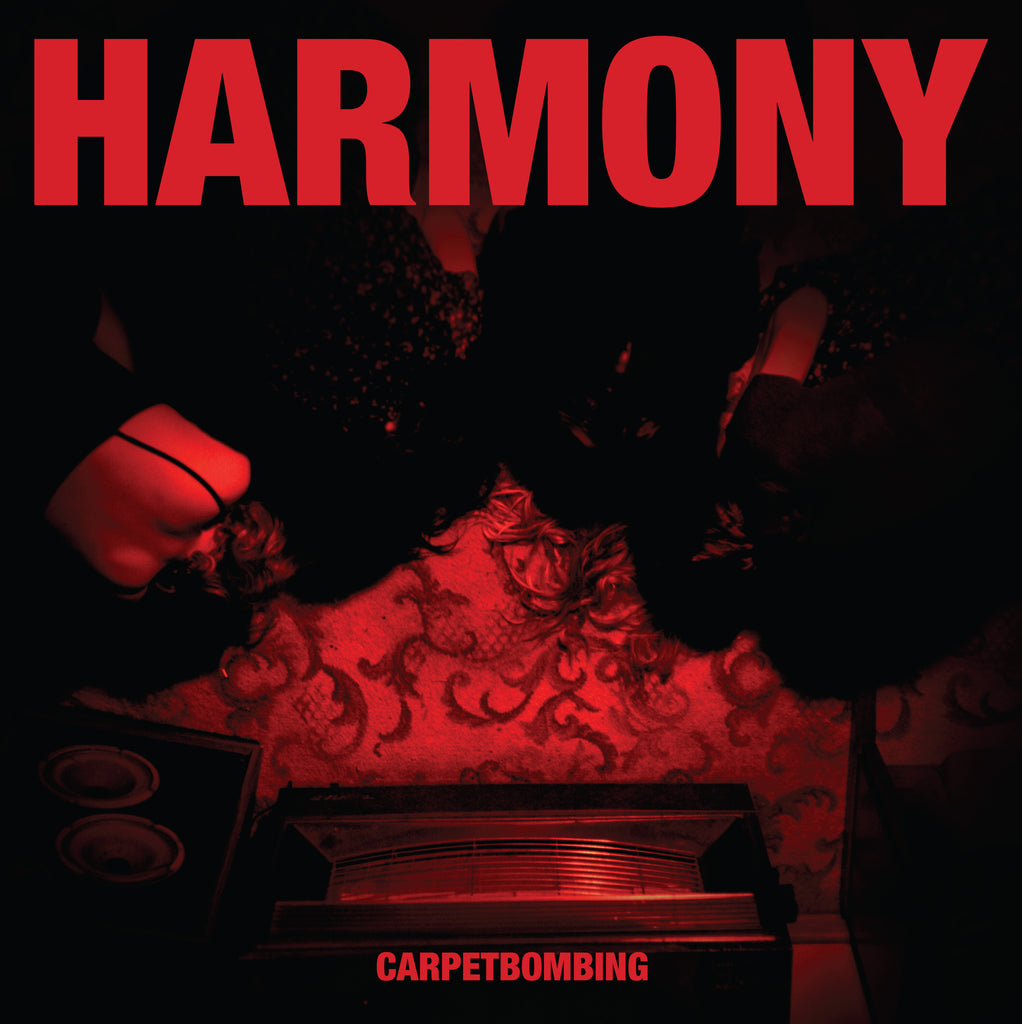 HARMONY 'Carpetbombing' CD
Blunt, bleak and ragged, HARMONY mine their creative obsession for ballads and songs about loss. This release diverges from the band's much-loved debut, in that the power of the harmonies is fully realised and not as much of an afterthought. With the band now a cohesive unit, Lyngcoln was able to write using the full power of Harmony's line-up, allowing for more ambitious song writing and arrangement. In order to match the calibre of Harmony's previous collaboration with Tom Waits' legendary guitarist Marc Ribot, Harmony introduce Carpetbombing with spoken word performed by national treasure Don Walker (Cold Chisel, Tex, Don & Charlie).

"It's said any truly great creative work either destroys or creates a genre; Harmony are uncanny, imperfect, poignant, errie and ethereal." 5 / 5 - Blunt Magazine

"Harmony had me so tightly wrapped around their dynamic little finger I nearly cried tears of revelation." - NM

FOR FANS OF: The Dirty Three, The Drones, Nick Cave, Hoodlum Shouts....