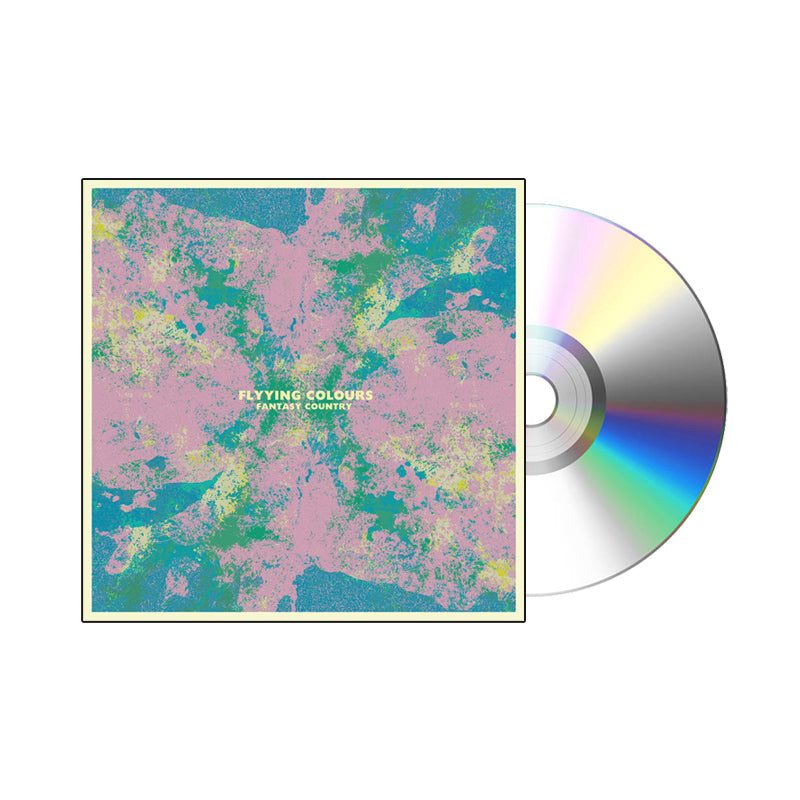 FLYYING COLOURS 'Fantasy Country' CD
CD digipack version of FLYYING COLOURS 2021 album 'Fantasy Country'.

"A heady balm of smeared guitar textures and sharp pop sensibilities" - Stereogum
Melbourne's premier shoegaze-psych-rock quartet Flyying Colours return with their eagerly awaited 2021 long player 'Fantasy Country'. 
An album indebted to and enriched by influences plucked from the early '90s UK psych and shoegaze scene, Fantasy Country picks up from the band's fuzz-infused and widely-applauded 2016 debut Mindfullness and shapes out a new sonic monument, that is as rich in smouldering textures as it is with sprawling ambience, irresistible melodies and expansive pillars of sound.

From the swooning, sludgy 'Goodtimes' and urgent noise-fest of 'Big Mess', to the gorgeous melodic pop of 'OK', Flyying Colours look to redefine noise within the context of pop music. Elsewhere, 'It's Real' is perfect, summery dreampop, while the crushingly loud 'White Knuckles' and chugging 'Boarding Pass' is a hazy, echo-laden, spaced-out affair.
Track Listing:-
1. Goodtimes
2. Big Mess
3. OK
4. It's Real
5. White Knuckles
6. Eyes Open
7. This One
8. Boarding Pass