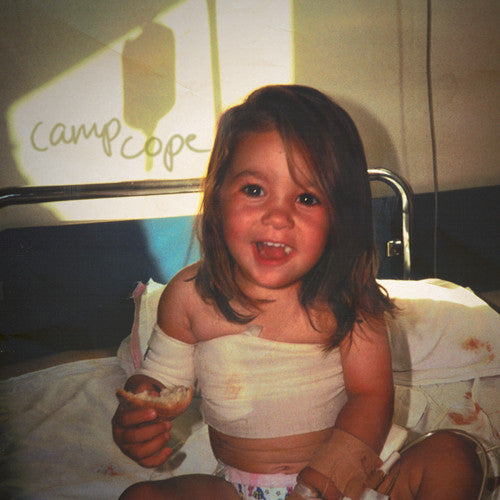 CAMP COPE 'Camp Cope' CD
Debut album from Melbourne trio CAMP COPE!
"...Camp Cope triumph" - Herald Sun (4 Stars)
"...earnest and heartwrenching" - Beat Magazine (4 Stars)

"...a brand of introspective angst that paradoxically can't help but make you smile." - The Music (4 Stars)
Formed in 2015 to add body and beat to Georgia Maq's solo songs which she has been performing for the past few years, the eight tracks on CAMP COPE's debut discuss real life working shifts in a hospital, living in rundown share houses in Footscray and what it's like to be a woman in the world. CAMP COPE's soulful, indie-punk played under Maq's raspy and robust voice have made it okay to enjoy feeling angst again.