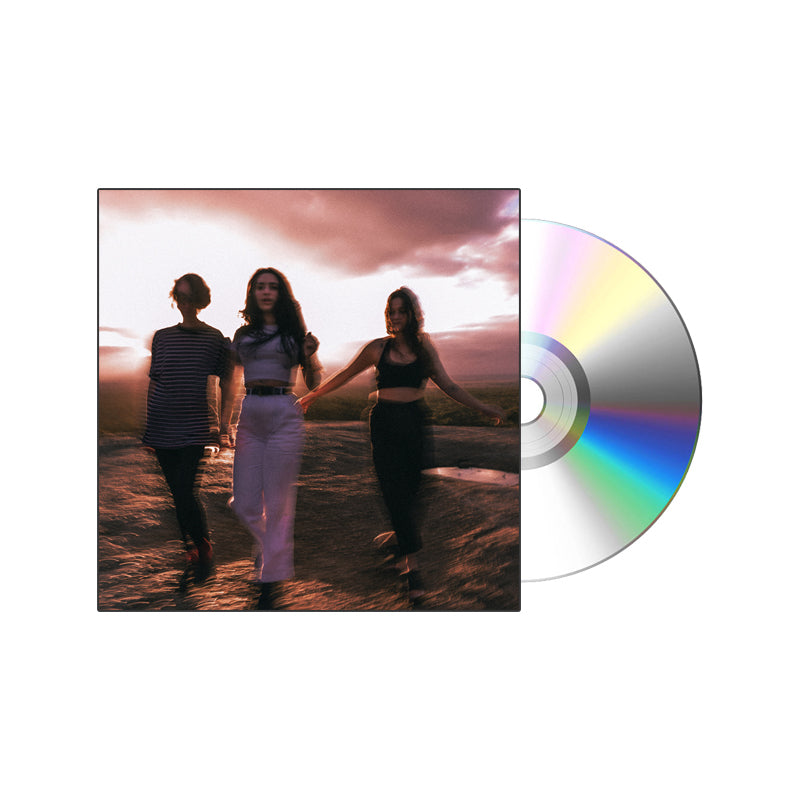 CAMP COPE 'Running with the Hurricane' CD
Digipack CD version of Camp Cope 'Running with the Hurricane'.

Melbourne trio CAMP COPE announce their highly anticipated forthcoming album Running with the Hurricane - out Friday 25 March via Poison City Records. The follow-up to their ARIA nominated, critically acclaimed LP, How To Socialise & Make Friends (2018), Running with the Hurricane uncovers the aftermath of walking through the fire and emerging together, stronger, calmer and happier than ever before.

Four years on from their last full-length release, their forthcoming album Running with the Hurricane breathes growth for the trio, both personally and professionally, and sees Camp Cope older, wiser, and more at peace with the world. Running With The Hurricane reflects on faltered romances, secret crushes and vibrating with the confidence that makes you feel like you're on fire. It's about taking comfort in knowing who you are, feeling yourself and returning, always, to the city of Melbourne. If Camp Cope's self-titled debut (2016) was the spark, and How To Socialise & Make Friends (2018) was the fire, Running with the Hurricane is Camp Cope in the calm after the storm. As Maq describes it, "The first record was us diving into whatever Camp Cope created, the second album was us when we were in the thick of it, and then this album is about how we've come out the other side. And we've come out stronger, more loving, more peaceful and better friends."

For this album the band spent longer in the studio, taking the time to fine tune every aspect of the album and layer in piano, backing vocals and additional guitar. Working with engineer Anna Laverty at Sing Sing Recording Studios, who produced the album alongside Maq, the trio were able to create something with the overall plan of, as bassist Kelly-Dawn Hellmrich notes, "just do something that makes us happy and might make other people feel good too." They brought in friends Courtney Barnett and Shauna Boyle of Cable Ties to provide added instrumentation on 'Caroline'/'Sing Your Heart Out' and 'One Wink At A Time' respectively. The resulting sound is still recognisably Camp Cope, just a little softer, a bit more relaxed and much more refined.