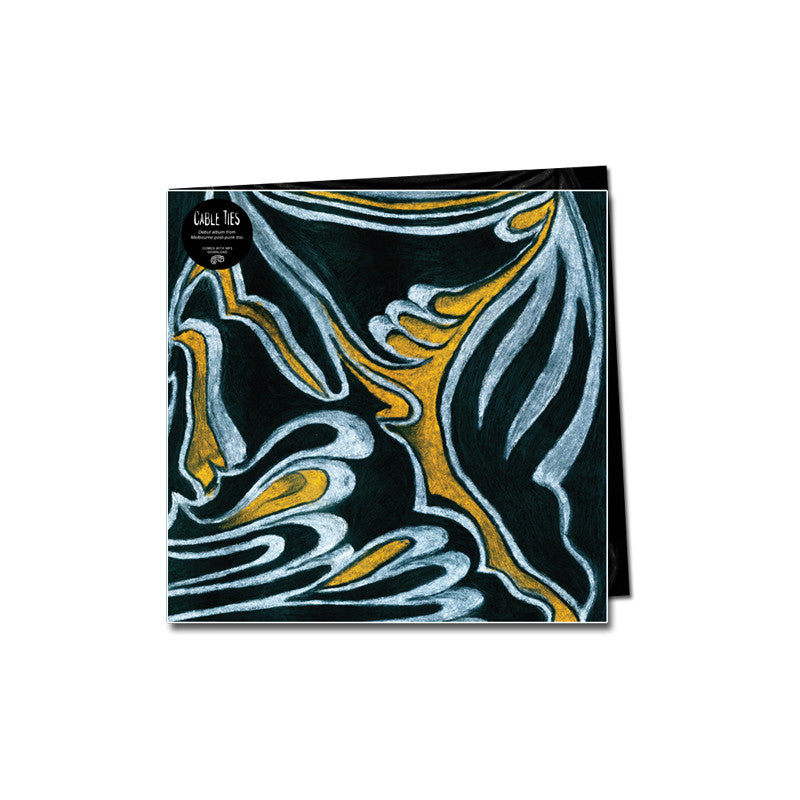 CABLE TIES 'Cable Ties' CD
Debut album from Melbourne post-punk favourites CABLE TIES! Digipack CD version.
"The songs aren't anchored by traditional musicianship, but by a surging, heaving heartbeat." (4 stars) - The Big Issue

"Eight tracks of acerbic post-punk that will leave you mouthing the words "next big thing" while trying to control your involuntarily dancing feet." ­- Music Feeds
Formed in Melbourne in mid 2015, CABLE TIES – Jenny McKechnie (vocals/guitar), Nick Brown (bass), Shauna Boyle (drums) – have developed a dedicated, cult-like following with just two self-released 7" singles in their arsenal. A testament to their scorching live show, Who The Hell says the three-piece "could confidently pick you up within the first few bars of a song and hurl you across the room," with Raven Sings the Blues noting that they're "tearing into an X-Ray Spex brand of post-punk that's packed with gnashed teeth and crushed gravel."

Mid 2016 Cable Ties stepped into an icy warehouse in the dead of winter with Paul Maybury (The Pink Tiles, Rocket Science) to record the eight tracks that would eventually form their debut album. The record captures CABLE TIES in lockstep at the end of their first year of gigging – stretching their songs past breaking point, searching for that joyous rush. McKechnie's captivating vocals tackle creeps, capitalist propaganda and music industry "tastemakers". The result is 44 minutes of tense, smouldering punk rock that sits you down, shuts you up, and forces you to listen. Welding punk ferocity to the endless chug of kraut and boogie to produce a formidable rock 'n' roll trio.