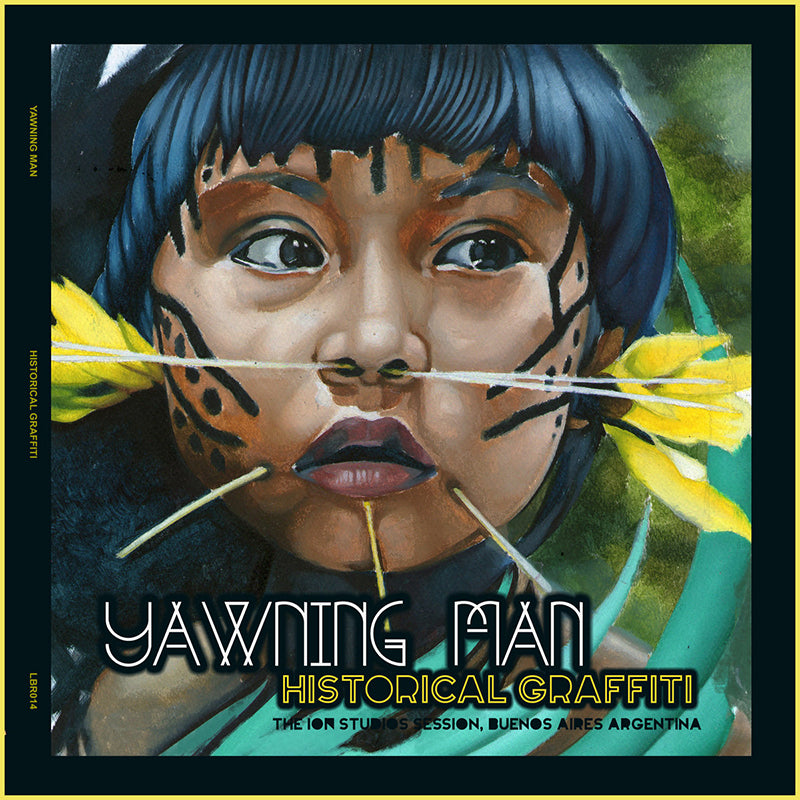 YAWNING MAN 'Historical Graffiti' LP
Yawning Man are an enigma. The mostly instrumental, part-surf guitar, part-psych, part-desert rock outfit have been in existence for 30 years and are spoken of in hushed tones, for they are credited with helping corrupt the young minds that went on to form Kyuss and Queens of the Stone Age. And yet if you didn't live in Palm Desert, California or repeatedly watch Inside Out, a superb skateboard movie made by Gullwing Trucks in 1988, then you probably didn't hear their music until at least five years into the 21st century.

This album is only the band's third full-length, if you discount the digital release of the Birth of Sol demo collection in 2009 (which in itself is noteworthy because of the inclusion of 'Catamaran', which was covered by Kyuss on As the Circus Leaves Town, and 'Fires of Papa's Chili' – both songs were on Inside Out).

Sure, the band's members have released other music through off-shoots and side projects, but a Yawning Man album – this is their first for six years – is rare enough to be savoured, like the sighting of a whale on a boat trip.

The sub-title, The Ion Studio Sessions, comes from the Buenos Aires studio where they recorded it in a single evening while on tour in the Argentinean capital in 2015. It is as laconic, shadowy and spontaneous sounding as Nomadic Pursuits, their previous album, but the band has clearly evolved, with the addition of guest musicians and with a wider palette of inspiration.