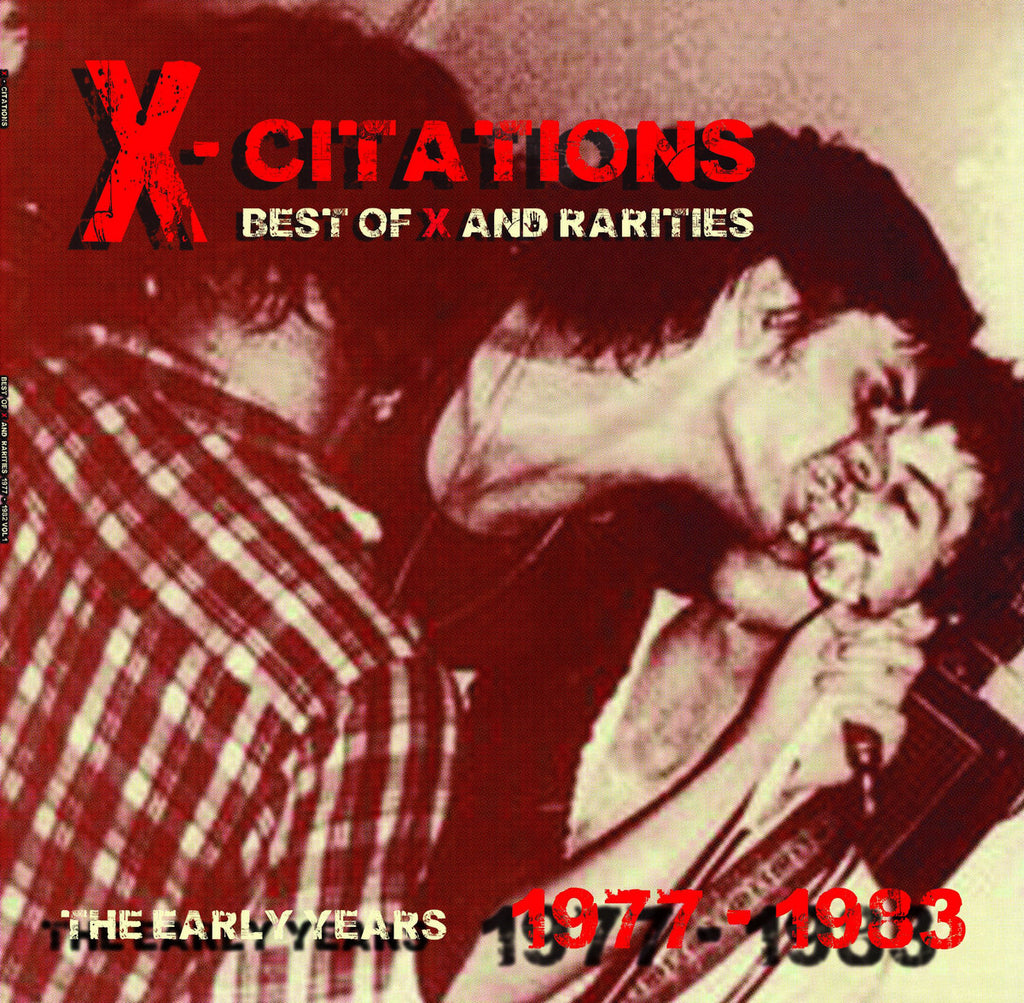 X 'Citations - Best & Rarities' LP
A great introduction to the seminal Australian punk band X. Highly recommended!

Best Of X is the best of X's early releases from 1977 til 1983. It includes songs from Their album X-Spurts, the Hate City E.P. as well as X-Aspirations. Also included are a live version of I Don't Wanna Go Out and the alternative version of Mother. With the purchase of the album you will recieve a download code with 2 bonus tracks recorded in 1983 never previously released.

Collected by Steve Lucas, only surviving member of the original lineup.