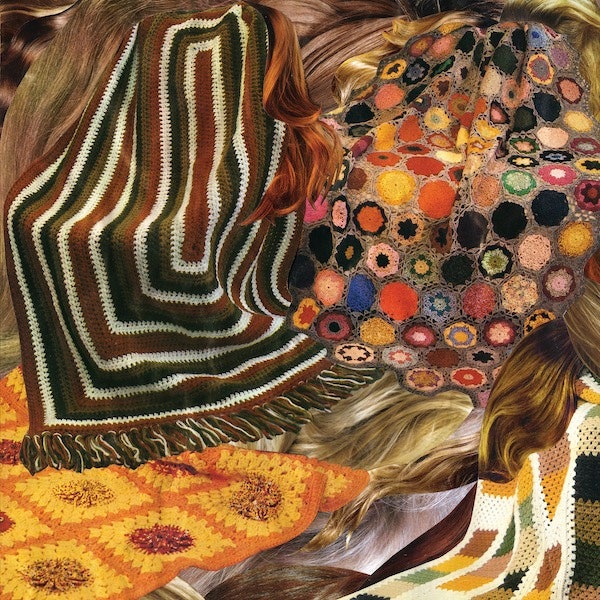 TY SEGALL 'Sleeper' LP
Deluxe gatefold edition - Drag City Records.
Five short years into the TY SEGALL expedition, we're farther and farther out with each and every record. And to every record, a tour—or three or four. But enough with the endless noise! Let Ty feel the wind though his hair this year! Time is short and life is precious. It's already sorted that the boy's of two minds; they come lightning-bright and thunder-dark. Either way you slice it (his brain), a storm is brewing as the hemispheres clash together and the songs pour forth. For Ty, coming down off the Twins trip was twice as far as it ever had been before, and in the pools of water and light that stood silently after the gale, he was a changed man. Well, the same young man, really—but different too in the days between then and now, naturally, and with more changes and big jumps ahead. A plan quickly evolved: before he checked out of his SF Mission digs and headed down the coast for a new way of life, Ty fired up the machines, hit play and wrung a last helping of blood from his rock, creating a new set of songs to translate his mind-current. Between two minds, between two places, beyond Twins, Sleeper envisions a world of haves and have-nots, but the currency that separates them is psychic.

Class is determined by where your head goes—and Ty puffs the pied pipe, leading you back to what you forgot you knew. Sleeper is Ty-fi, for sure, but it's not that different from this world we live in. It's a hard-knock existenz, but there's plenty tenderness to try, and the trip is crafted especially to fit in your ears and sail down the canals deep into your skull. The acoustics expand upon contact, creating new shapes for you to fill inside yourself over the full-length of a true album-length entertainment. With Sleeper, Ty Segall explores your mind, coming through his own head to slip inside with thought sharing.

Ty engineered this one from beginning to end, and his ultimate sonics were accessed with a freaky hand and an instinct for what makes something perfect. Sleeper flows more colors than ever before through your mind's eye, pushing the walls of the universe out just a micron further, making everything heavier and lighter all at once, to allow for one moment that will live forever.