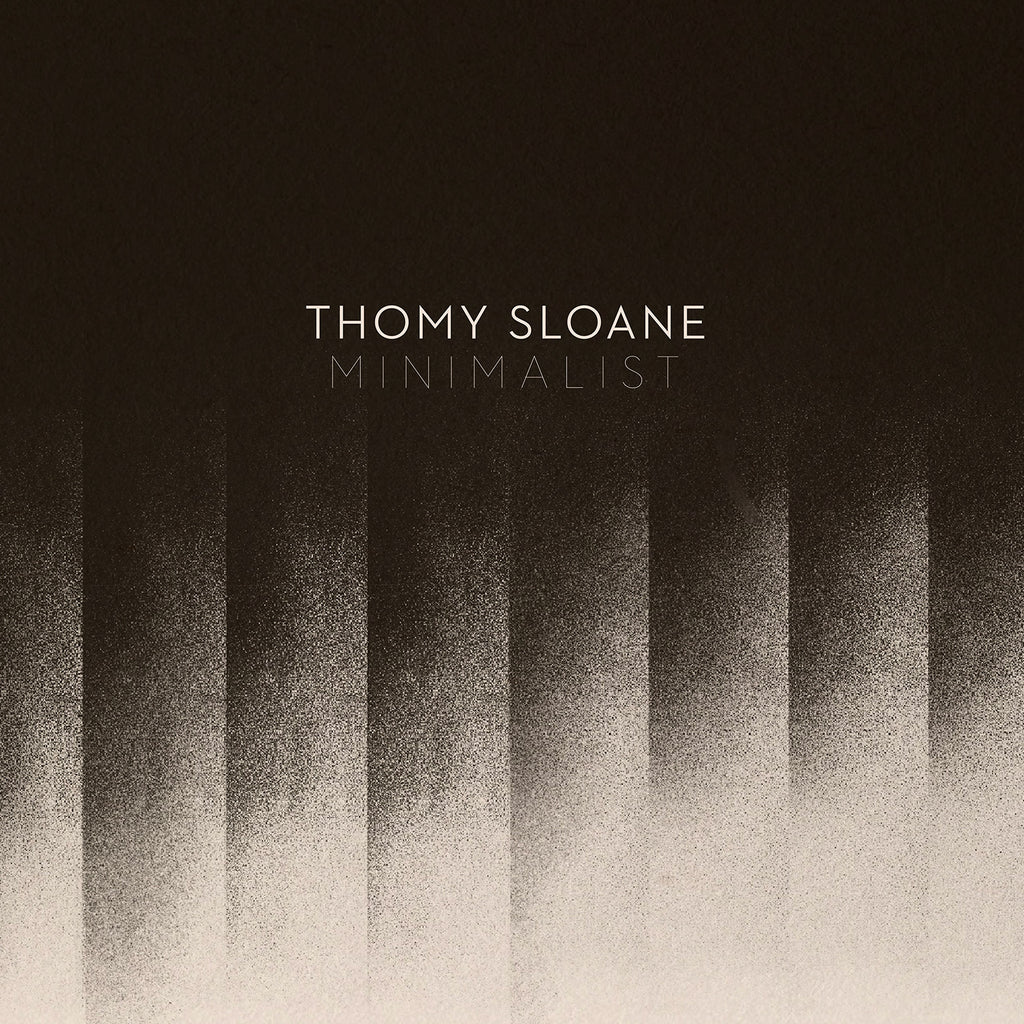 THOMY SLOANE 'Minimalist' LP
Limited edition /300 vinyl LP pressing of THOMY SLOANE 'Minimalist'.

'Far from the madding crowd's ignoble strife
Their sober wishes never learn'd to stray;
Along the cool sequester'd vale of life
They kept the noiseless tenor of their way'.

Thomas Hardy's literary masterpiece may have been a play on words, the title an ironic literary joke, as it suggests idealising noiseless and sequestered calm, whereas Hardy "disrupts the idyll, and not just by introducing the sound and fury of an extreme plot ... he is out to subvert his readers' complacency". Thomy Sloane's first full length album in almost 5 years, and his first solo output, is perhaps conceptually akin to Hardy's title; as 'Minimalist' is as far from the frenzied post punk sound of his band BATPISS as one could ever imagine.

'Minimalist' is a collection of ten tracks that Sloane recorded and mixed himself from May 2020 until March of 2021 at his house and studio in Woodend, central Victoria. Originally hailing from the inland and somewhat infamous New South Wales town of Goulburn, (home to the first and highest security prison in the country), Sloane is no stranger to the claustrophobic isolation that regional living can possess. The COVID-19 pandemic, with all its foibles and flaws, allowed him the time to concentrate on creating something that has a certain frenzied energy to it, much like the title that the afore mentioned author took from Thomas Gray's 1751 poem, 'Elegy Written in a Country Churchyard'.?

'Letting Go of Everyone and Everything', the album opener, brings to mind the work of Dutch composer Joep Beving or German pianist Nils Frahm's recent prepared piano ventures. The key is in the simplicity. Sloane plays heavy minor chords, struck with determination and overdubbed with haunting cello that repeat and swell in and out of the listener's audible vision. This brooding lament is perhaps reminiscent too of the works of film composer Hans Zimmer, the strings are in particular akin to Ryuichi Sakamoto and Alva Koto's main theme for the film The Revenant.

'Winter' features Melbourne guitarist and collaborator Tom Lyngcoln performing a solo electric guitar piece. As the composition moves, the increase in tension is apparent and unpredictable, a welcome change of pace for the album when the listener considers it as an overall piece of music.

'Maisie' features another collaborative artist, Lucy Waldron, performing cello over the top of Sloane's electric guitar miscellany.

Sloane is known predominantly as a bassist and singer, however with 'Minimalist' he is excited to separate his previous works with his band and their abrasive reputation, with this release serving as an opportunity for him to channel his intensity into weirder, more experimental territory.

'Fin' is perhaps the opus of the album. Drenched in reverb, guitars swell and tenor bass patterns dictate a beautiful end to a comprehensively unique release from an artist who has proven himself as a multi instrumentalist and composer whose talents lie far from the madding crowd's ignoble strife.