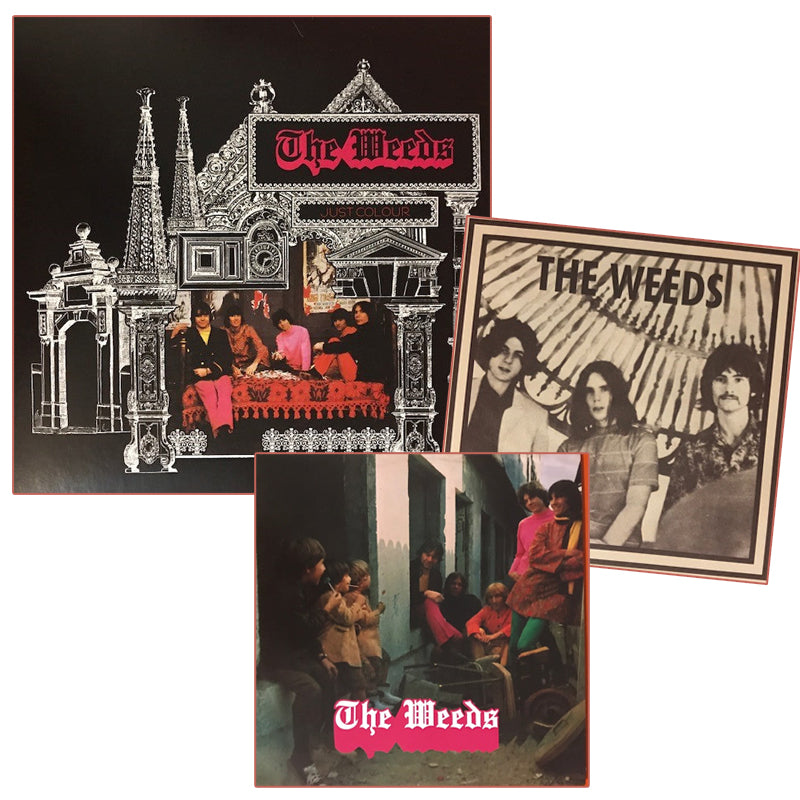 THE WEEDS aka The Lollipop Shoppe 'Just Colour' LP + 7"s
LAST copy!! Won't be getting more.

THE WEEDS aka The Lollipop Shoppe's underground 60's psych-punk classic long player, plus two x 4-song 7"s included!

Led by singer Fred Cole (Dead Moon), who had formerly been in the Northwest punk band the Weeds, the Lollipop Shoppe's sole album (from 1968) ranks as one of the better psych-punk LPs, and also as one of the better one-shot rock records of the late '60s. Featuring Cole's choked, bitter phrasing, the group staked out the middle ground between the Seeds (who shared the same manager) and Love, with a bit of fellow L.A. psych-punkers the Music Machine thrown in. If comparisons must be made, they were definitely closer in tone to Love than the Seeds, with a mixture of raunch and reflection in the spirit of Arthur Lee. Cole was one of the few psychedelic performers to make a contribution during the punk era, surfacing in the Portland punk band the Rats in the late '70s.