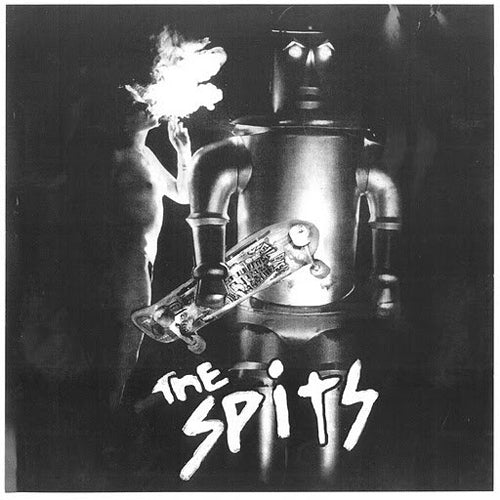 THE SPITS 'First Self-Titled' LP
At long last, the wait is over! The warped freaks at Slovenly Recordings, the label that brought you the classic Spits "II" ("wheelchair") LP, as well as the incendiary Spits "P.A.I.N." EP, present the first ever fully authorized, legitimate, REMASTERED vinyl version of the first album from, you guessed it... punk rock warlocks, THE SPITS!
Originally released in 2000 on a shitty/ tinny sounding compact disc, this legendary album is fully loaded with all the classics that sent sick-headed kids around the world on quest to throw bottles and bust noses at every Spits show they could sneak into. From the skate-punk anthem "SK8," to the G.G. Allin-cum-Destroy All Monsters murder threat thump of "Die Die Die," to the thuggish declaration of "I H8 Pussies," this record has a top spot on our "Best Punk Records Ever" list for a reason! Pop-punk posers be damned, 
this is the essential, disaffected, synth-heavy, big-beat fueled weirdo party you've been denied for far too long. After numerous, hard to acquire bootleg/ unauthorized versions, we've finally made it available for you to add to your growing collection of slimy Spits shingles.