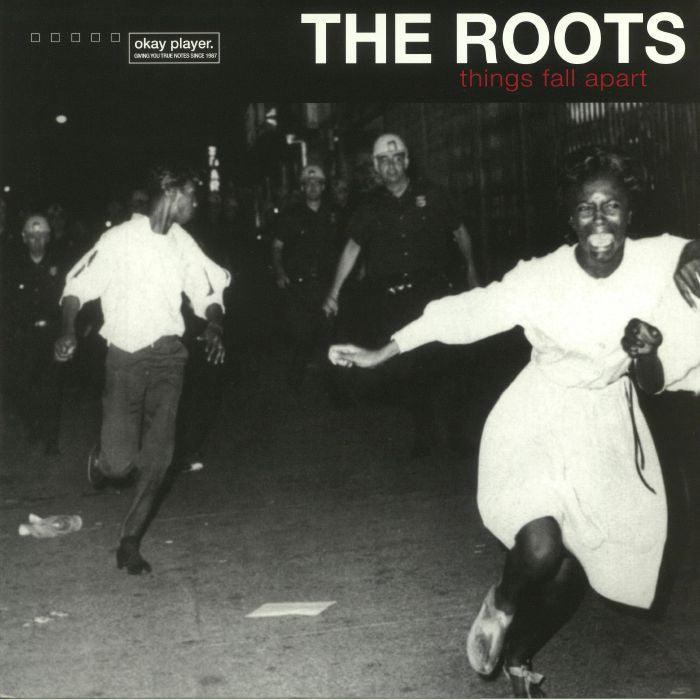 THE ROOTS 'Things Fall Apart' LP
Double, heavy weight LP re-issue of THE ROOTS' classic album 'Things Fall Apart'.

Considered by critics as their breakthrough, Things Fall Apart was the first album of The Roots that exceeded half a million sold units. Spin Magazine called the album a landmark moment for The Roots, as it 'swelled the Roots clique into a movement-style posse'.

SIDE A
1. ACT WON (THINGS FALL APART)
2. TABLE OF CONTENTS (PARTS 1 & 2)
3. THE NEXT MOVEMENT
4. STEP INTO THE REALM
5. THE SPARK
SIDE B
1. DYNAMITE!
2. WITHOUT A DOUBT
3. AIN'T SAYIN' NOTHIN' NEW
4. DOUBLE TROUBLE
SIDE C
1. ACT TOO (THE LOVE OF MY LIFE)
2. 100% DUNDEE
3. DIEDRE VS. DICE
4. ADRENALINE!
5. 3RD ACTS: ? VS. SCRATCH 2... ELECTRIC BOOGALOO
SIDE D
1. "YOU GOT ME" (FEATURING ERYKAH BADU)
2. DON'T SEE US
3. THE RETURN TO INNOCENCE LOST
4. ACT FORE...THE END?