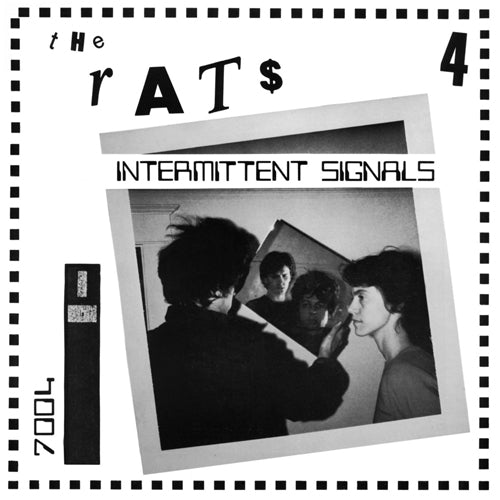 THE RATS 'Intermittent Signals' LP
THE RATS 2nd LP, recorded in 1980, by Portland punk legends. Fred and Toody Cole of Dead Moon, Pierced Arrows, The Range Rats, The Weeds. The Lollipop Shoppe and a million other bands are joined on this one by Sam Henry of the Wipers, Napalm Beach and tons other bands. 
A very eclectic LP with elements of Punk, New Wave, Art Rock, Psychedelia and early Rock'n'Roll. Great nuts and bolts song writing. A true Punk Rock classic.