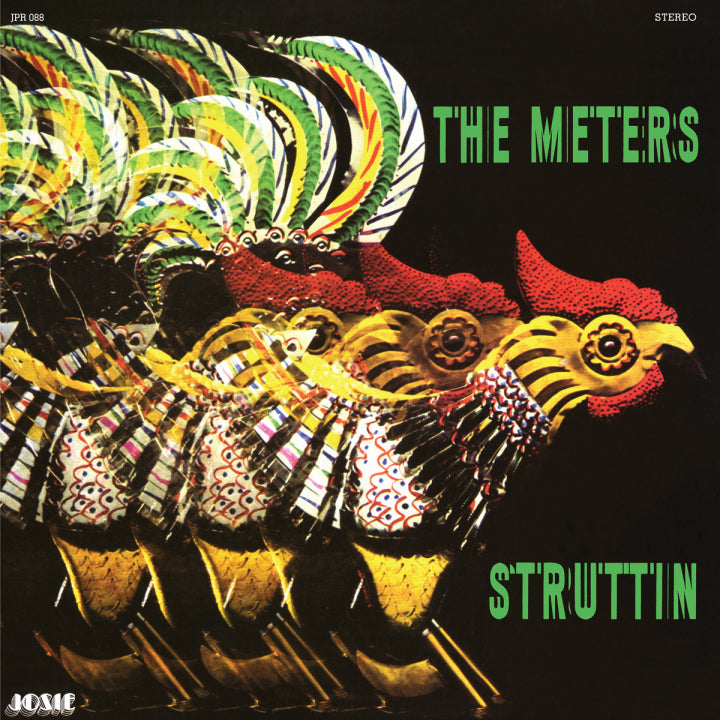 THE METERS 'Struttin' LP
New re-issue via the excellent Jackpot Records! From New Orleans legends THE METERS.

While 'Struttin' follows a similar musical path to their highly acclaimed 'Look-Ka Py Py' album, Struttin' distinguished itself with its' increased emphasis on Art Neville's vocal stylings (as opposed to the call-and-response shouted choruses from previous albums). The album included the R&B Singles hit "Chicken Strut", soulful covers of Lee Dorsey, Ty Hunter, and even Jimmy Webb, and directed the group into a more expansive sound than before, rendering one of the most organic sounds in their discography. Classic samples abound across Struttin' with everyone from Dilla to A Tribe Called Quest to Whitney Houston, has had their way with "Hand Clapping Song." Pressed on limited blue vinyl.