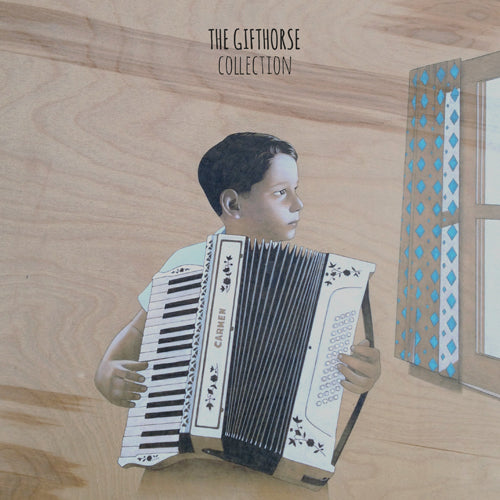 THE GIFTHORSE 'Collection' LP
THE GIFTHORSE 'Collection' LP brings together the complete discography of this much loved Brisbane band - remastered and available for the first time on vinyl! Included on the limited edition LP is the band's 'Self Titled' album, 'From The Floor Up' EP and 2 previously unreleased tracks. The download coupon included also contains the band's 2006 demo tracks, cover of Blueline Medic's 'Plight 217' and tracks taken from their Split 7" with Finland's The Phoenix Foundation.
- Clear Blue colour vinyl.
- Comes with mp3 download coupon.
- Features all new artwork by renowned US artist Sean Mahan.

The Gifthorse were an active band from 2006 - 2010 based in Brisbane, Australia. Their distinct sound was a blend of 90's influenced skate-rock and infectious pop-punk, often likened to bands like Samiam, Seaweed or Iron Chic.