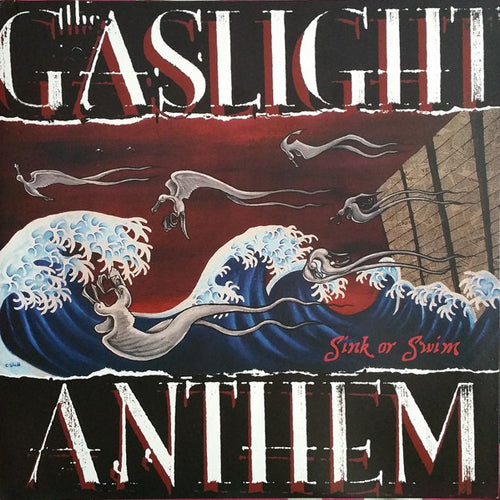 THE GASLIGHT ANTHEM 'Sink Or Swim' LP
Deluxe gatefold reissue of THE GASLIGHT ANTHEM's much loved debut album 'Sink Or Swim'. On coloured vinyl! 
The Gaslight Anthem rose out of the fertile punk scene of New Brunswick, New Jersey, flaunting a unique style that melded the influence of Bruce Springsteen, Wilson Pickett, and various Motown groups with the rough, emotional grit of Hot Water Music and Jawbreaker.