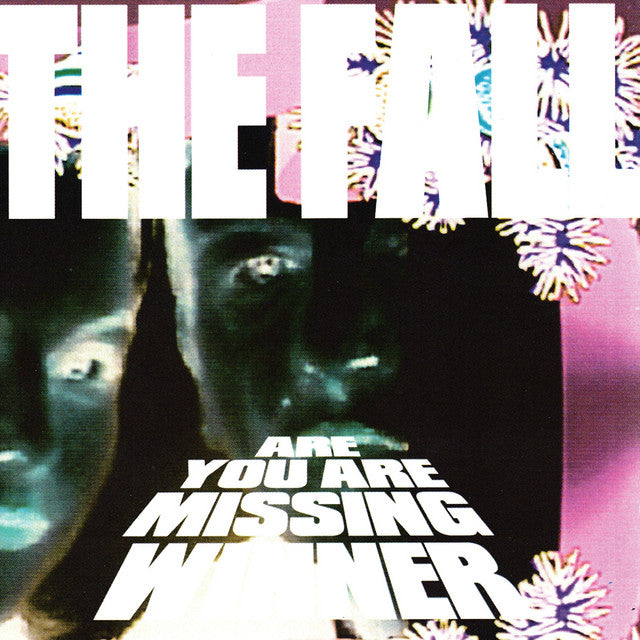 THE FALL 'Are You Missing Winner - Ltd Ed' 2LP
Limited edition - Double colour vinyl version!
THE FALL were an English post-punk band, formed in Manchester in 1976. The band existed until 2018 and was essentially built around its founder and only constant member Mark E. Smith. Initially associated with the punk movement of the late 1970s, the group's music went through several stylistic changes over the years, but is often characterised by an abrasive guitar-driven sound and frequent use of repetition, and is always underpinned by Smith's distinctive vocals and often cryptic lyrics. The band is noted for its prolific output and released over 25 studio albums (more than triple that counting live albums and other releases). They never achieved widespread public success beyond a handful of minor hit singles in the late 1980s, but maintained a strong cult following. The band were long associated with BBC disc jockey John Peel, who championed them from early on in their career and cited The Fall as his favourite band, famously explaining, "They are always different; they are always the same."

Are You Are Missing Winner is the twenty-second album by British post-punk band the Fall, released in November 2001. Since the bands last record Mark E Smith had replaced the entire line up. The album was recorded very quickly and very much on the cheap and band member Ben Pritchard described it as a very miserable experience. The influence of Rockabilly is very much seen throughout the album and saw them covering Lead Belly's 'The Bourgeois Blues'. This double LP version – the first time on colour vinyl (previously only released on Picture Disc) – of the 2001 album comes in glorious purple/grey vinyl with the original album taking up Disc One, while Disc Two features the bonus tracks from the 2006 version. As with the other Fall reissues these have notes by Fall guru Daryl Easlea and have been mastered by long time engineer Andy Pearce.
TRACK-LISTING:-
SIDE ONE
1. JIM'S "THE FALL"
2. BOURGEOIS TOWN
3. CROP DUST
4. MY EX-CLASSMATES' KIDS
5. KICK THE CAN
6. GOTTA SEE JANE
SIDE TWO
1. IBIS-AFRO MAN
2. THE ACUTE
3. HOLLOW MIND
4. REPRISE: JANE – PROF MICK – EY BASTARDO
SIDE THREE
1. RUDE (ALL THE TIME)
2. I WAKE UP IN THE CITY
3. NEW FORMATION SERMON
SIDE FOUR
1. DISTILLED MUG ART
2. MY EX-CLASSMATES' KIDS (LIVE IN COLOGNE 23RD OCTOBER 2001)
3. WHERE'S THE FUCKIN' TAXI? CUNT