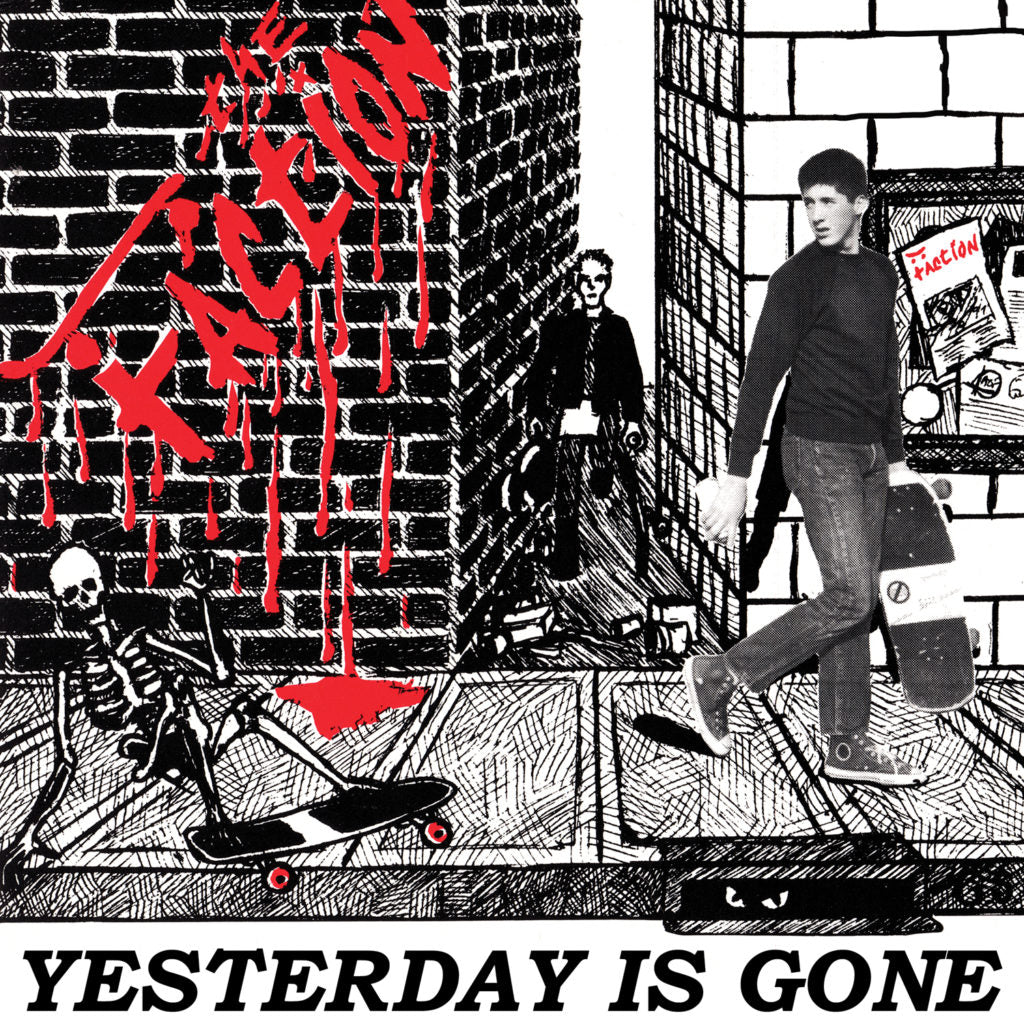 THE FACTION 'Yesterday Is Gone' LP
This is the first FACTION record ever released. Originally coming out in 1983 and as a 7" limited to 1000 copies. It has been out of print now for around 32 years. This is now being reissued as a 12" restored and remastered for a louder, better sound then ever before! This also contains two extra songs that were not on the original (both being on the Thrasher Skate Rock Volume 1 comp!). All these songs are were recorded in the same session thus finally making this record complete! The cover of this record was done by former pro skater G.S.D. and also contains a sick inner sleeve complete with lyrics and some sick skate photos from back when this record originally came out! To top it all off only 1500 of these will be pressed and on white vinyl for RSD 2016.

Featuring legendary pro skater (and founding member) Steve Caballero! Hear THE FACTION blaze through 7 classic songs that helped to define what would become known as Skate Rock. Just give this a listen and you can hear why THE FACTION is legendary and a pioneer of the Skate Rock genre.