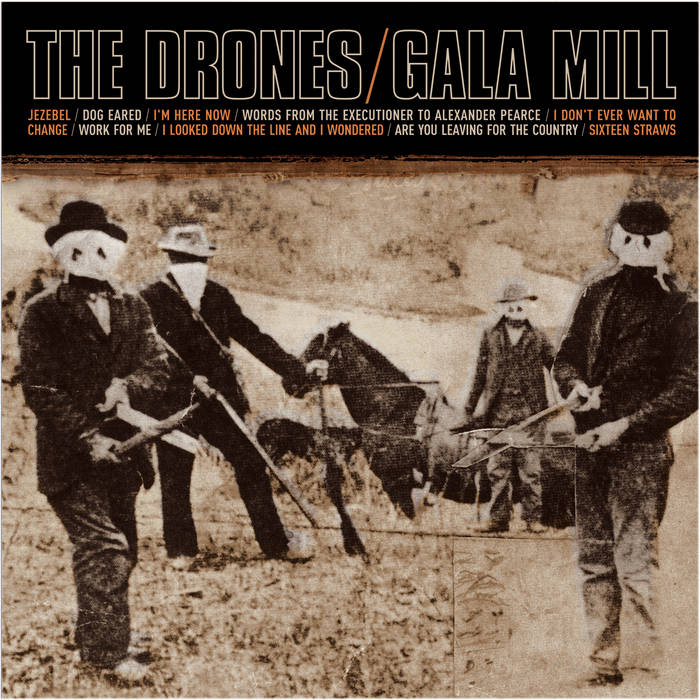 THE DRONES 'Gala Mill' 2LP
Gala Mill is the third studio album by Australian band the Drones, which was released in September 2006. Recorded in an abandoned mill in Tasmania, it was their last album to feature founding member Rui Pereira and the first to feature Mike Noga on drums. The music, which makes "an epic leap beyond garage rock", adds influences from folk rock and contemporary folk music to their usual punk blues style. Gareth Liddiard's lyrics for the album are centered more on Australia's colonial and recent history, evident in tracks such as "Jezebel", "Words From The Executioner To Alexander Pearce" and "Sixteen Straws".
Much like its predecessor, the album received critical acclaim from sources both within and outside Australia, with much of it centered on the album's raw musical style and Liddiard's dark lyricism.