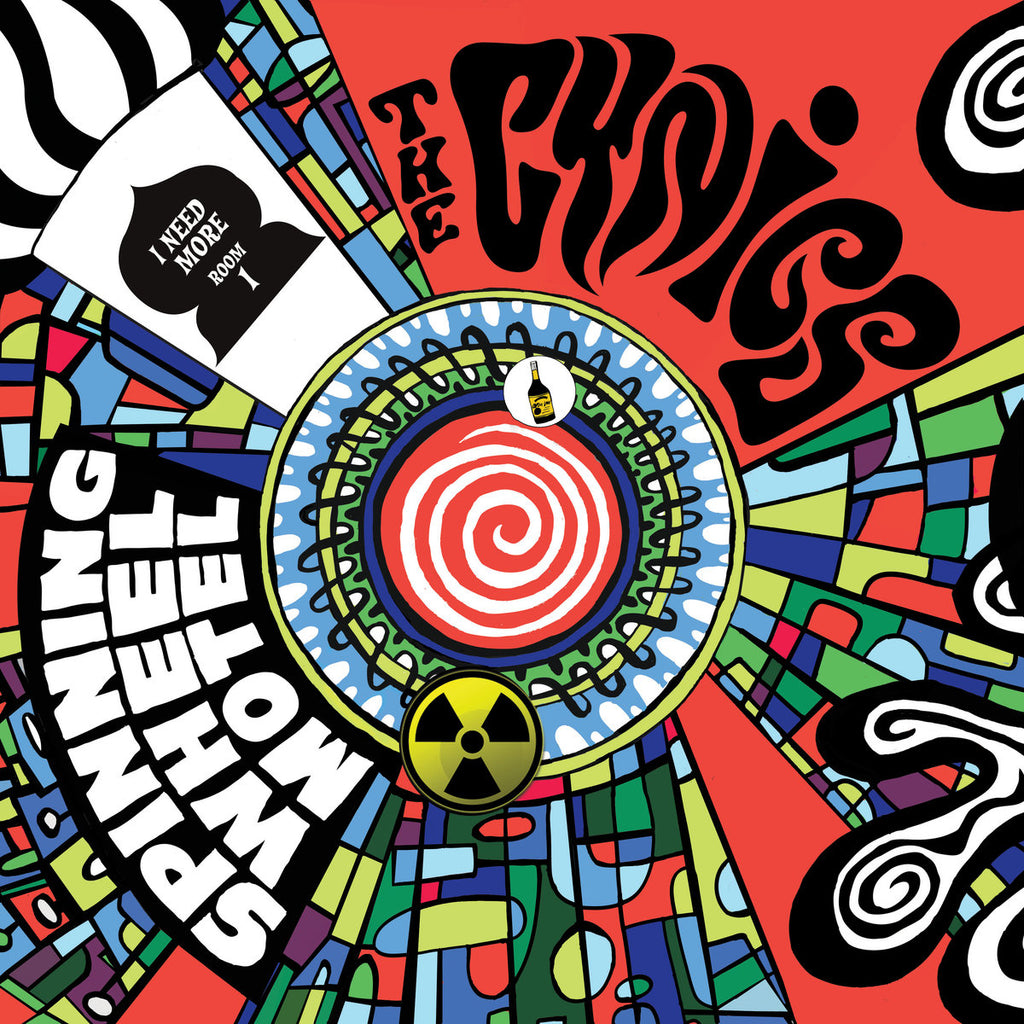 THE CYNICS 'Spinning Wheel' LP
Simplicity in the hands of masters can be deceptive. A seemingly simple song can squeeze complex stories into a bottle. Decades in the making, through hard lessons learned on the outskirts of notoriety, this album was largely recorded in just a few days. Not all of those lessons have been taken seriously. Some of them were outright ignored, as if by naughty dogs best swatted by a rolled up newspaper. Longtime fans have come to marvel at the kind of thoughtful revelations lurking within these songs; qualities here can teach many a teenage wannabe rocker what youthful exuberance truly means. Thirty years can pass in a flash; for some, it is a lifetime.

At some point, in my listening of this album, it occurred to me; two guys have kept the name of The Cynics true for over two decades. What does that take? Adherence to a principle: write songs of meaning, stick to the fewest chords possible. The quality of Jim Diamond's recording here is as taut as the rhythm section's playing. You would think that such discipline would result in monotony. Instead, long-term fans have been treated to continually surprising revelations. The New album by The CYNICS is a spinning, whirling, joyous dance into rock n' roll's traditions and contradictions and has the immediacy of a singular, impromptu performance.

'Spinning Wheel Motel' opens with a massive swath of guitar power. "I Need More" immediately projects the wealth of musical textures and colors that abound in Gregg's carefully chosen guitar chords and Michael's faux ambivalence. It's a smooching kiss to the industry that gave them a livelihood, idols to worship, and a great big punch in the mouth. You focus on the "Bells & Trains" of your insomnia, the sweet recollections of "Rock Club" revelries, and the pounding chorused puns of your "Junk". The naughty, besotted dog of "Zombie Walk" might best be swatted with a rolled up newspaper, but when that same dog comes bounding to you with "Circles Arcs & Swirls" can you resist? Before us stands the "Spinning Wheel Motel". Seen from outside it seems a humble monument to the weary traveler, but within each mirrored room, the depths of "Gehenna".

Fans have come to marvel at the kind of thoughtful revelations lurking within Michael's lyrics and Gregg's guitar sounds. Decades pass in a cymbal crash, a lifetime is portrayed in a three-minute ditty. It's a brand of gallows humor, both silly and profound. We who live our lives balancing look to artists poets and musicians to show us our possibilities. Plain language, directly sung and playfully wrought, will articulate this struggle to fill the void.

How many times can a band put out their "Best Record Ever"? The Cynics keep doing it!