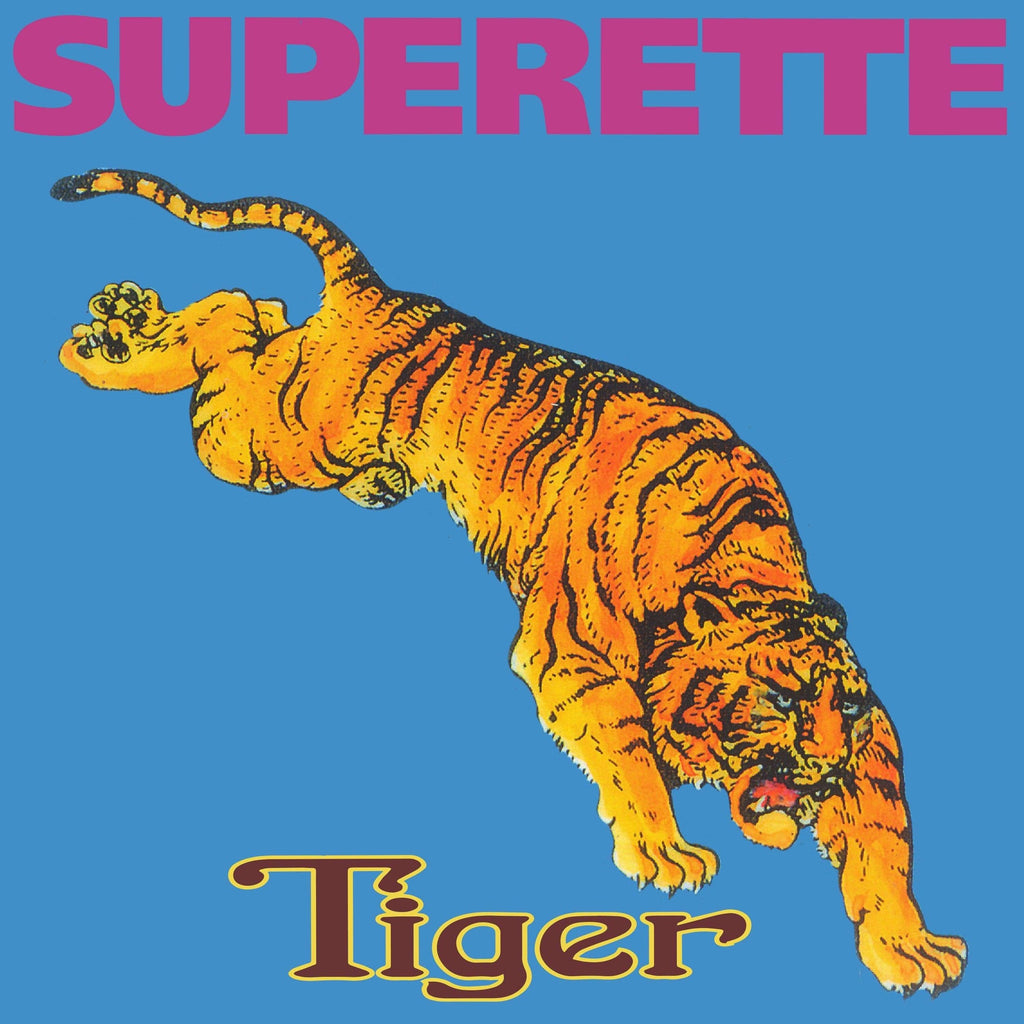 SUPERETTE 'Tiger - Expanded Edition' 2LP
Expanded double LP version! SUPERETTE 'Tiger' 2xLP (Flying Nun Records).

Emerging from the dissolution of Jean Paul Sartre Experience in 1993, Dave Mulcahy and Greta Anderson found themselves in New York with a handful of song skeletons. Recruiting childhood friend Ben Howe back in Auckland, Superette was born. The band combined Mulcahy's signature sound-bending guitar and melodic ear for a pop hook with Anderson's muscular drumming, triangulated by Howe's energising, sinewy bass and guitar lines.

One of Flying Nun's mid-90s gems, this deluxe re-issue of Tiger features the album along with the band's debut EP, Rosepig, b-sides from the Touch Me and Killer Clown singles plus unreleased demos from the bands' never released, uncompleted second album – a rare delight for fans of the band's impeccably slender back catalogue.

Produced with friend and collaborator Nick Roughan (Skeptics), who Mulcahy had worked with on JPSE's The Size of Food, Tiger was tracked and mixed in Auckland's York Street Studios on Auckland's Shortland Street. The studio permits clarity in engineering; Anderson's drums sound Albini-esque; guitars soar and chug, at times riding the knife edge of controlled chaos that Roughan has made his hallmark.

From the grunge riffs of I Got It Clean to the soft melodic hooks of Bye Bye; from the slow, melancholic verses of Felo De Se to the overdriven anthemic rock drive of Saskatchewan, Tiger is unique in its deployment of binary functions; aesthetic and thematic. Quiet/loud; soft/hard; smooth/jagged. As Big Ross notes of the band's name itself, it's big/small. Super-ette.