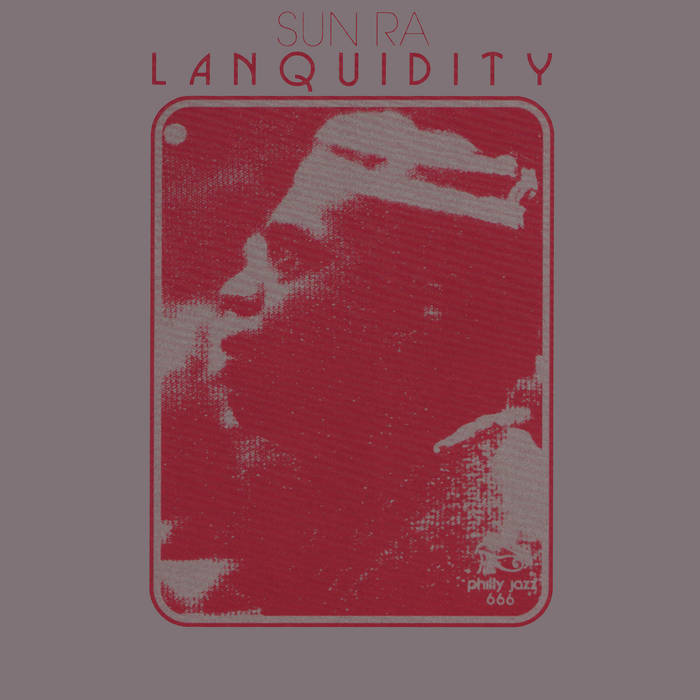 SUN RA 'Lanquidity' LP
"People are sleeping, and I'm here to wake them up from their slumber." — Sun Ra

Lanquidity is one of Sun Ra's most popular albums—because it's something of a "pop" effort. Recorded and issued in 1978 on Tom Buchler's short-lived Philly Jazz label, Lanquidity represented a stylistic pivot for Sunny, who had rarely paid much attention to mainstream music trends. Lanquidity, however, is very much of its time, reflecting late-period disco, bottom-heavy funk, and dance-floor soul grooves. Nonetheless, it is very much a Sun Ra album, and steady beats notwithstanding, it's full of surprises, idiosyncrasies, and uncommon moves.

From The Earthly Recordings of Sun Ra (2nd ed., 2000), by Robert L. Campbell and Christopher Trent: "Much overdubbing was used on this album. According to Rick Barry of Philly Jazz, Ra requested that Omoe's name be listed as 'Ego Omoe' on the jacket. Dale Williams says that Disco Kid's first name was Greg; Disco Kid was responsible for the 'straight' guitar playing while Williams handled the wah-wah and other effects."