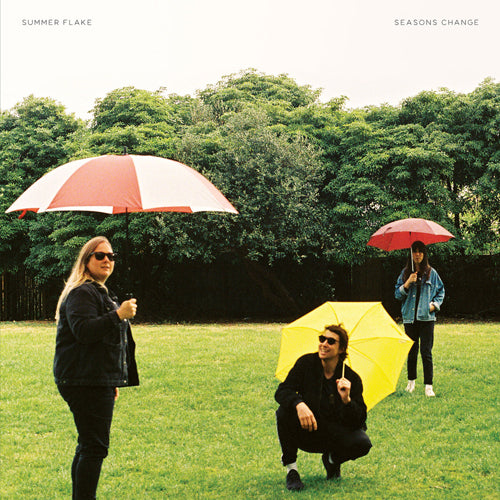 SUMMER FLAKE 'Seasons Change' LP
'Seasons Change' is the brilliant 3rd album from SUMMER FLAKE - out now via Rice Is Nice.
Produced during a 2 year period of personal, political and societal turbulence, 'Seasons Change' marks a point of timely personal introspection, looking backwards moving forwards. The recording process was marred by creative and personal struggles. Crase says "we rehearsed and recorded in fits and starts and long long pauses. So many plans were shredded and intentions inverted. I struggled with confidence, navigating how to realise my own vision, and connect with all the amazing creative people around me".

The new album 'Seasons Change' is lovingly delivered with the realisation that in the creative process you have to sometimes throw process and planning out the window. 'Seasons Change' tells a human story, one we all exist in together.