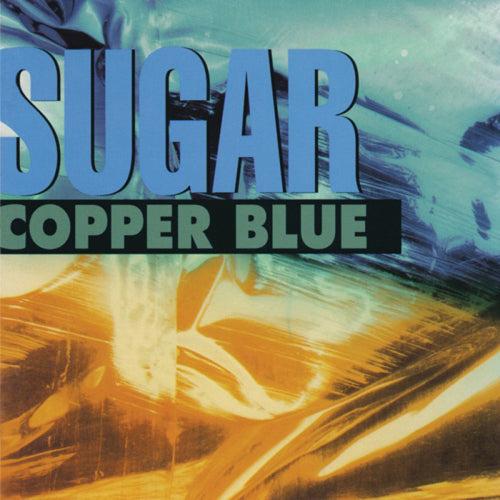 SUGAR 'Copper Blue/ Beaster' 2LP
Copper Blue / Beaster double LP version contains Copper Blue and Beaster on vinyl, with a coupon included for full download of the records, B-sides, complete liner notes and an entire 1992 live show.
Through both his solo work and as a frontman for the legendary Hüsker Dü, Bob Mould pioneered a signature wall of guitar sound and unmistakable vocal style that has imprinted a defining influence on more than one generation. In the three decades encompassing his career thus far, however, Bob Mould saw his greatest success during his stint as lead singer, guitarist and songwriter for iconic early '90s trio Sugar.
Sugar's 1992 debut album Copper Blue sold over 250,000 units upon its original release and received overwhelming praise. Rolling Stone christened it "thunderous"; Vogue dubbed it "smashing." NME would ultimately name it their 1992 Album of the Year. Currently, Mould has been commemorating Copper Blue's 20th anniversary by playing the record in its entirety with his current band of Jason Narducy (bass) and Jon Wurster (drums). 

Recorded and mixed during the same intense sessions that produced Copper Blue, the Beaster EP was originally released in April 1993. Notably darker in tone than the widescreen power pop of Copper Blue, Beaster nevertheless boasts some of Mould's most powerful songwriting.