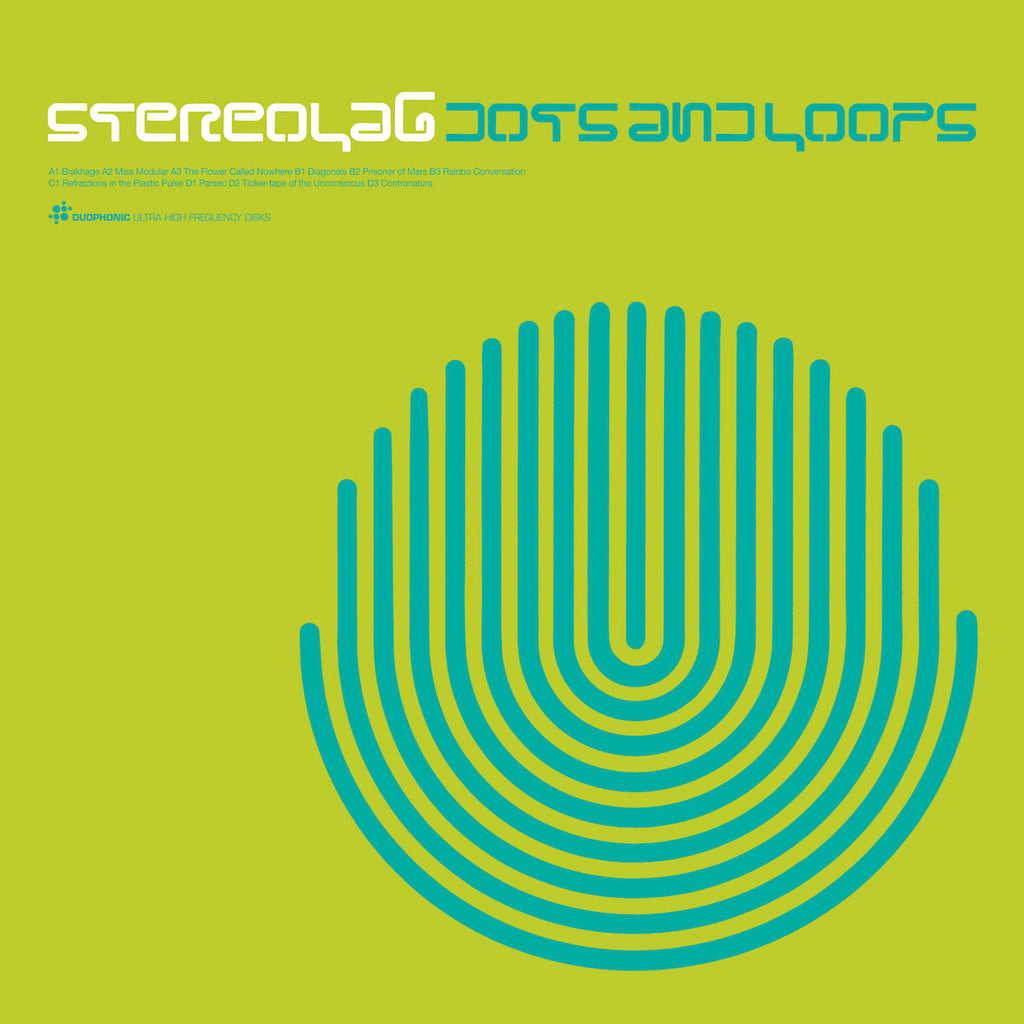 STEREOLAB 'Dots & Loops' 3LP
3xLP DELUXE / EXPANDED EDITION - STEREOLAB 'Dots & Loops'.
- Remastered from original tapes.
- Bonus disk of unreleased demos, outtakes and alternate mixes.
- Co-released by band's own label Duophonic UHF Disks and Warp Records.
- Fold-out poster insert with lyrics and sleevenotes from Laetitia Sadier and Tim Gane.
- Vinyl comes in bespoke gatefold sleeve with download card, housed inside a heavyweight clear PVC wallet.