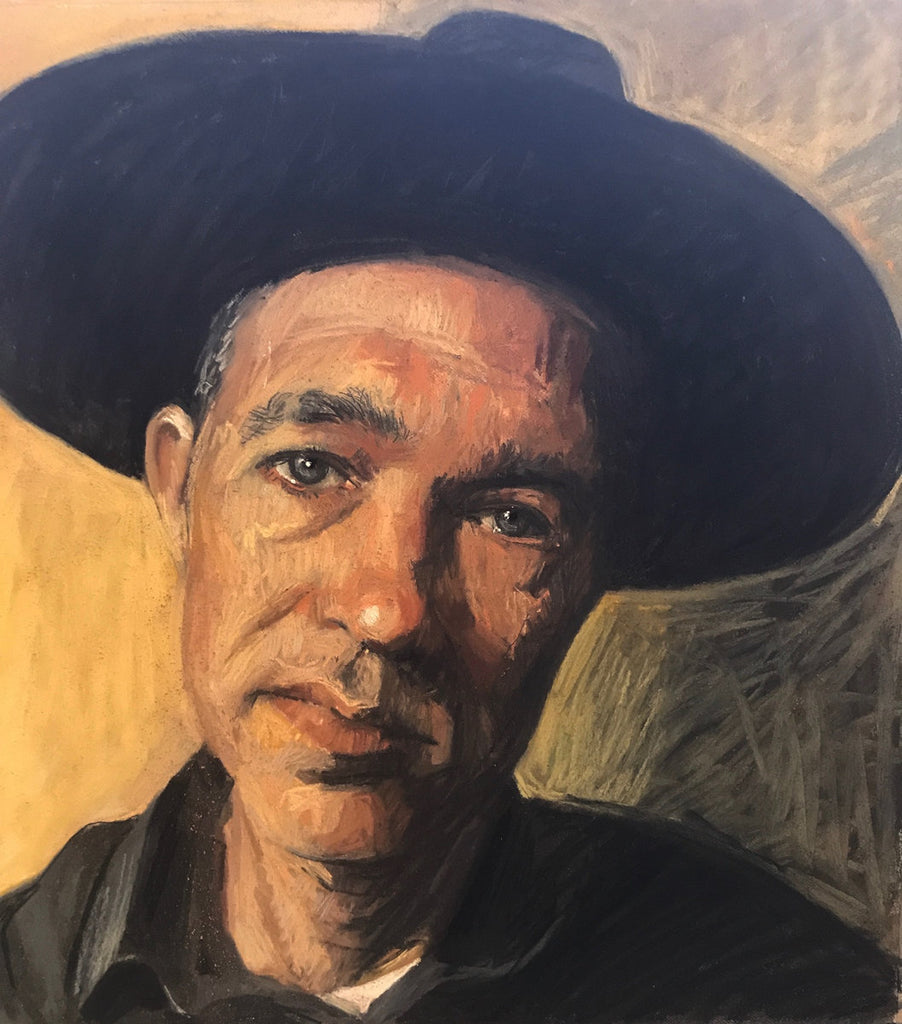 SIMON JOYNER 'Pocket Moon' LP
"Singer-songwriter" is a frustratingly confining term; to truly understand exactly just how confining, look no further than the recorded works of Simon Joyner, an artist whose work consistently transcends the narrow parameters of genre classifications and record shop bin cards. Though his music has always honored, reckoned with — wrestled with — the tradition set forth by his songwriting forebears (Cohen, Van Zandt, Ochs, Dylan, Reed to name a few), Joyner can always be counted on to defy expectations; as a lyricist, melodicist, and arranger, Joyner likes to keep us on our toes.

For his new album Pocket Moon, Joyner opted to engage in a risky artistic challenge. Instead of leaning on his fertile pool of Omaha musicians (the amorphous Ghosts band), he asked friend and frequent collaborator Michael Krassner to assemble unknown players on his behalf specifically for this recording. He then traveled from his home base to Krassner's "7-Track Shack" studio in Phoenix to record the album, abandoning the literal and figurative comfort zone of old habits and home field advantage. Simultaneously sparser and more immediate than 2017's obliquely topical Step Into The Earthquake, Pocket Moon is instantly one of Joyner's finest albums since his redoubtable 2012 double album masterpiece, Ghosts, or to some ears the excellent, sonic 180 he managed with his follow-up, Grass, Branch & Bone. Krassner's wrecking crew is sturdy, versatile, and complementary. Utilizing a wide range of instruments and textures, the band contributes additional nuance to each of the ragged, sublime songs here. Throughout, Krassner emerges as the Lee Underwood to Joyner's Tim Buckley: a sympathetic foil and musical empath who comes to Joyner's music with not only the intuition born of years of collaboration and friendship (he's produced nearly all Joyner's albums since 1998's Yesterday, Tomorrow and In Between after all), but also with a highly evolved musical ear. The result is another song cycle stylistically unified, dynamic and rich.
"Omaha has given us the reigning heir to Henry Miller's dark emotional mirror, Townes Van Zandt's three-chord moan, and Lou Reed's warehouse minimalism: his name is Simon Joyner." — Gillian Welch