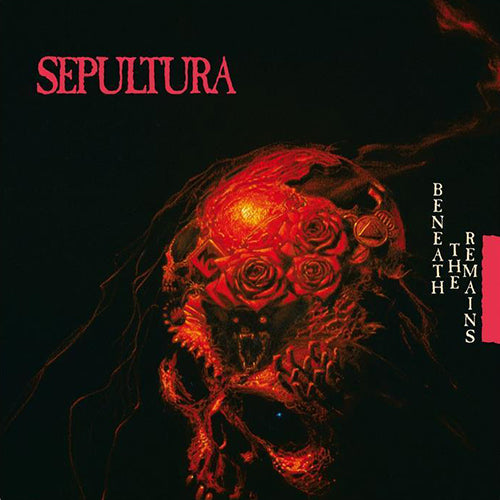 SEPULTURA 'Beneath The Remains' 2LP
Deluxe double 180gram remastered re-issue. Gatefold jacket + bonus material.

Sepultura's acclaimed 1989 album, Beneath The Remains, marks the band's major label debut on Roadrunner. Co-produced by Scott Burns (who also produced albums for Obituary and would produce Sepultura's Arise album) the album features the trash metal classics 'Inner Self' & 'Beneath The Remains'.

Similar to previous reissues, Beneath The Remains (Deluxe Edition) will contain the remastered studio album, along with a second disc of previously unreleased bonus material from their Rio/NasNuvens sessions. The products contain 19 tracks, as it includes the remastered album along with select bonus material.