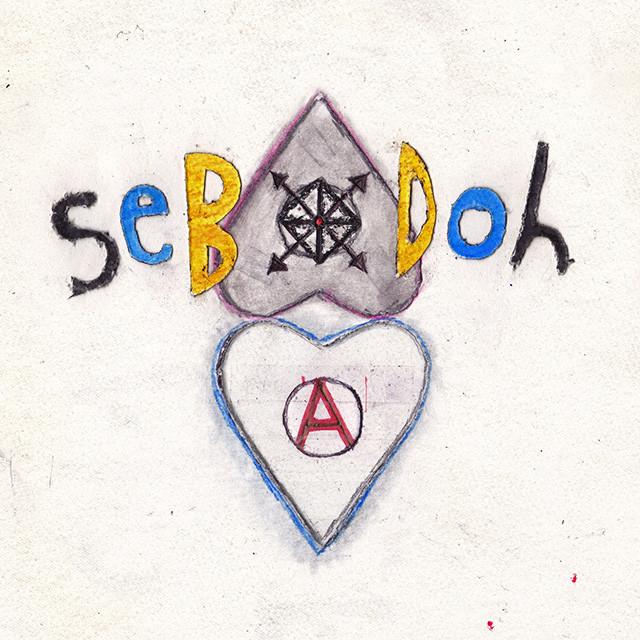 SEBADOH 'Defend Yourself' LP
Ending a substantial hiatus for the band, "Defend Yourself" is more of an organic reformation than a comeback album. In the words of Lou Barlow, "We were always going to make another record. There was never any point where we looked at each other and said, 'That's it. We're done.' We never actually quit at all-- we've been making music this whole time."

Barlow, Loewenstein, and D'Amico haven't wasted their musical talent over the last several years (as evidenced by solo albums, Dinosaur Jr., Fiery Furnaces, Folk Implosion, etc.), however, the Sebadoh name hasn't surfaced since 1999. Historically speaking, Sebadoh albums have paralleled momentous experiences in Barlow's life-- and this recording is no different. "Defend Yourself" is saturated with songs of heartache relating to the divorce from his wife and partner of 25 years. According to Barlow, "Your greatest victories and your most crushing defeats have a tendency to give birth to one other."

The new album also marks a return to the self-recorded DIY ethos of early Sebadoh albums (III, Bakesale, etc.). A handful of sour experiences with major labels led Sebadoh to self-record and self-produce their new album. "We did 'Defend Yourself' the only way it could have been done: on the cheap and all by ourselves," Barlow states. Though this is hardly the band's first experience with home recording, technological advances beyond the 4-track cassette have allowed "Defend Yourself" to easily rank among Sebadoh's most sonically-engaging albums to date.