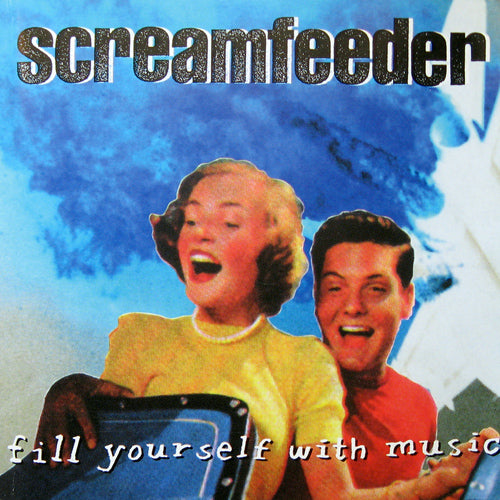 SCREAMFEEDER 'Fill Yourself With Music' LP
Poison City & Brisbane's seminal indie-rock darlings, SCREAMFEEDER have teamed up to remaster/ re-issue the band's first five studio albums on limited edition vinyl! All LPs come with MP3 download coupons.

'Fill Yourself With Music' was Screamfeeder's 3rd full length album, originally released in 1995 on the Hypnotised label (Shock) - featuring 90's fuzz-pop classics such as 'Lost In The Snow' and 'Sweet Little Oranges'. Some bands come and go, others remain. Some have a quick explosion of popularity, some have a loyal army of dedicated fans. Brisbane's Screamfeeder are lucky enough to fall into the second category. Since forming in 1990 Screamfeeder have released 6 studio albums, numerous Eps and singles, toured extensively in Australia and overseas, played our country's biggest music festivals, shared the stage with the likes of Sonic Youth, Pavement and Swervedriver and consistently produced intelligent, infectious indie-rock gems - all the while retaining a diverse and passionate fan base from all corners of the globe.