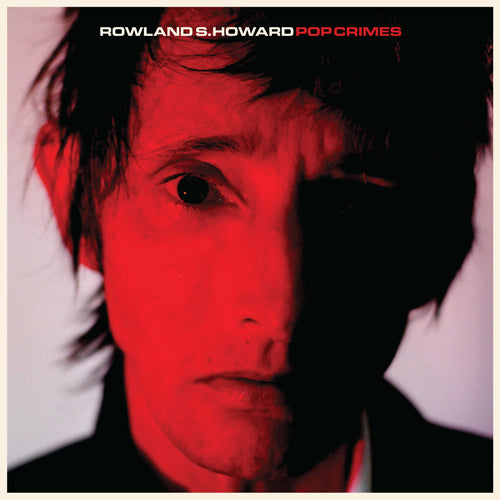 ROWLAND S HOWARD 'Pop Crimes' LP
US import version on Fat Possum Records!
Rowland S. Howard was one of the most distinctive and influential musicians Australia has ever produced. With his Fender Jaguar guitar he created a sonic language of often sharp, brutal intensity while winning hearts with soul baring lyrics laced with love, heartbreak and longing.
By his death in 2009, Rowland's career was truly international and had spanned 34 years, spawning countless notable collaborations, and leaving a blazing legacy that continues to inspire artists and musicians today.
'Pop Crimes' is Rowland's second solo album, released in 2009, not long prior to his untimely passing. The 8 sublime tracks on 'Pop Crimes' reinforce the legacy of this preternaturally gifted artist, and further prove why his records are so treasured amongst indie music critics and fans alike.