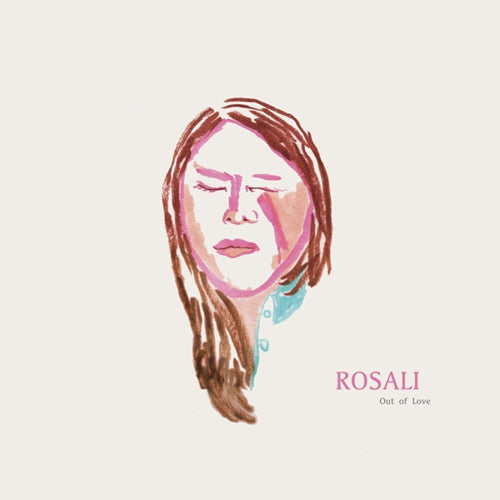 ROSALI 'Out Of Love' LP
The stunning debut LP from Philadelphia-based artist Rosali Middleman, Out Of Love is hard to pin down. It rolls like an omnipotent fog through the canyons of Topanga, smothering the once-bohemian enclaves of East / West Village NYC, all the while blinding every vibrant peak 'n' hollow from the Ozarks to the Appalachian Mountains. The guitars are sublime, with occasional flickers of higher-key psychedelia punctuating the breathless, reflective cadence that is Rosali's transcendent delivery.

While drawn from personal catharsis, Out of Love achieves that uncanny ability to speak to us all. It's LZ IV, stripped of its pomp and circumstance. This time it's more about the triangle / pyramid symbol found on the inner sleeve than the man with the bundle of sticks on the cover. And if you know what I'm talking about, then twist 'em up, 'cause summer '16 is the year Out of Love takes on a whole lotta love.

Rosali has shared the stage with Meg Baird, Kurt Vile, Mary Lattimore, Purling Hiss, as well as many other local luminaries. Look for her on the nation front throughout this year.