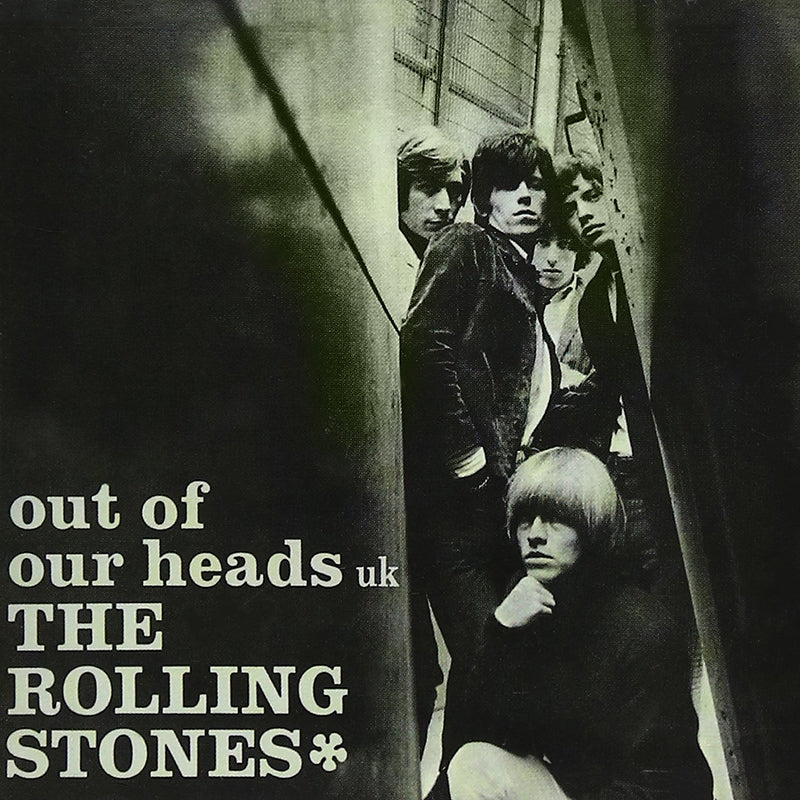 ROLLING STONES 'Out Of Our Heads' LP
Early Stones recordings don't get much better than this! Firmly established as celebrities, the band began to use the pandemonium they inspired as an artistic source. Nowhere is their initial reaction to fame and music business drama more apparent than in the humorous, mocking "The Under Assistant West Coast Promotion Man," in which the Stones effectively skewer the sleazier side of the record industry. Naturally, this will always be known as the album that features the original version of "Satisfaction," which would remain the band's signature tune throughout their career, but that's really just the tip of the iceberg.

Equally effective as a Jagger-Richards distillation of rock and R&B is "The Last Time," a tune easily the equal of Bobby Womack's "It's All Over Now," which the Stones handily covered on 12 X 5. Standing out from the crowd is the harpsichord-driven, English folk-inspired "Play With Fire," a menacing minor key song full of subtly expressed psychological violence. This tune, a marked change of pace for the band, hinted at the stylistic variety they would later explore.