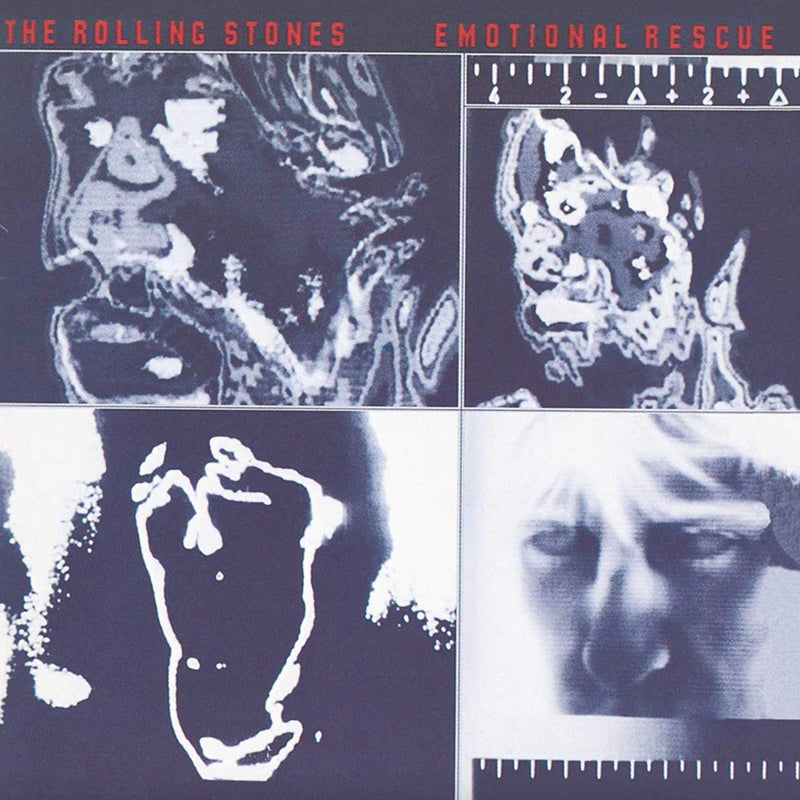 ROLLING STONES 'Emotional Rescue' LP
Having re-established themselves as the world's greatest rock and roll band with 1978's Some Girls, the Stones returned to the same stylistic well for Emotional Rescue. The album continues the band's fascination with the disco sounds of the time and the reggae grooves they'd been indulging in since Black 'n Blue. But best of all for long-time Stones fans, Emotional Rescue was stacked full of the kind of rhythmically propelled garage rockers that made the band's early '70s albums wall-to-wall classics, with jagger at the top of his game.
Many of the tracks had been leftover from the Some Girls sessions and reflect the band's loose-limbed state. Dance, pt 1 is classic Stones riffology, with free-associative pro-new york lyrics that make it 'shattered's more ragged cousin. She's so Cold is a Chuck-Berry-at-studio-54 declaration that Jagger and Richards could by this time write in their sleep. The classic title track is a slick, mid-tempo slinker that ranks among the most unique sonic statements in the band's catalog. The whole collection is at once so familiar and effortless that few could argue the point that, in 1980 the Stones were as good as big rock got.