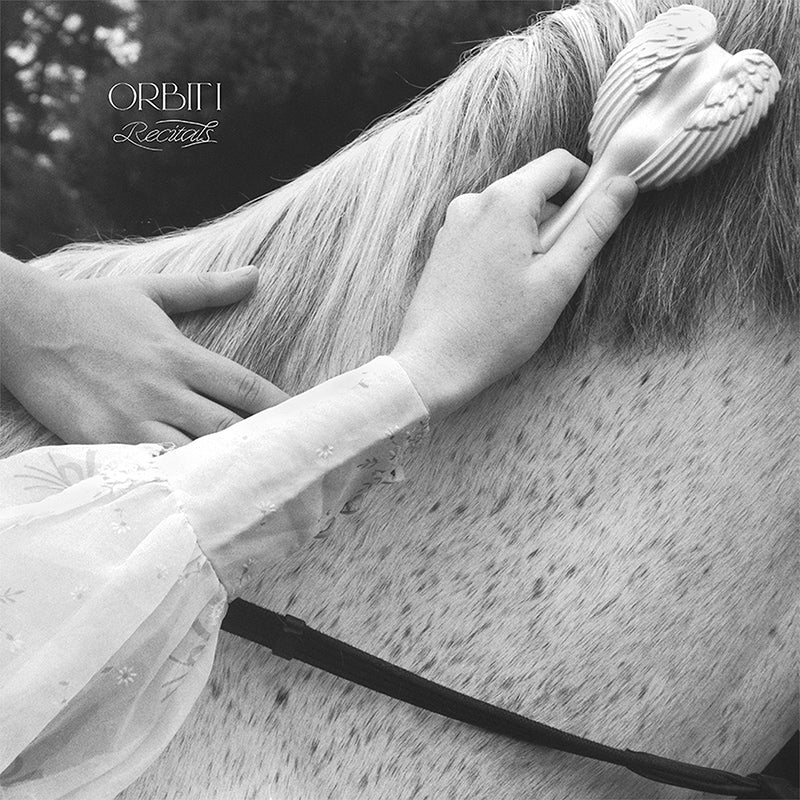 RECITALS 'Orbiti' LP
Flying Nun Records latest signing, Recitals are a 7-piece band based in both Te Whanganui-A-Tara/Wellington and Tāmaki Makaurau/Auckland. They are made up of Xanthe Rook (Bass/Vocals), Tharushi Bowatte (Trumpet), Carla Camilleri (Keys/Vocals), Olivia Wilding (Cello), Christian Dimick (Guitar/Vocals), Josh Finegan (Drums) and Sam Curtiss (Guitar). Their sound sprawls across a blend of genres made up of each members' unique musical personality, alchemizing a spectrum of influences into complex sonic structures that sew a thread between contemporary alt-folk and the avant-garde.

Accompanying the announcement of the partnership is the very welcome news of Recitals' long awaited debut album, Orbit I. The album will be released via Flying Nun Records on 26th August, on clear or black vinyl LP and across all digital platforms — and was made possible with the love and support of local independent label Papaiti Records.

Recitals were formed between December 2019 and March 2020 as the brain-child of Xanthe Rook, who wanted to facilitate a safe and explorative space for wāhine (women) and LGBTQI+. The band would meet at Wellington's Pyramid Club every Sunday to write and practice. By the end of 2020, they had made their mark in the capital. They established themselves as crowd favourites with their enchanting live performances, each song creating a dreamscape atmosphere teetering between ambient and tumultuous. This, combined with their debut single, 'Tongue', placed them on the indie radar and several ones-to-watch lists.

Throughout the pandemic and various lockdowns that occurred during that time, the band remained close and continued to write. Eventually, in the midst of it all, an album took shape, recorded in various studios and bedrooms.

Between the simple, cooing melodies in 'Tongue', the angular drive in 'Gradient' and the dark-toned, bass-driven 'Sweat', the album is a full exploration of timbre. Each members' musical projections are realised, and the open-ended configurations leave room for the listener to traverse every layer.