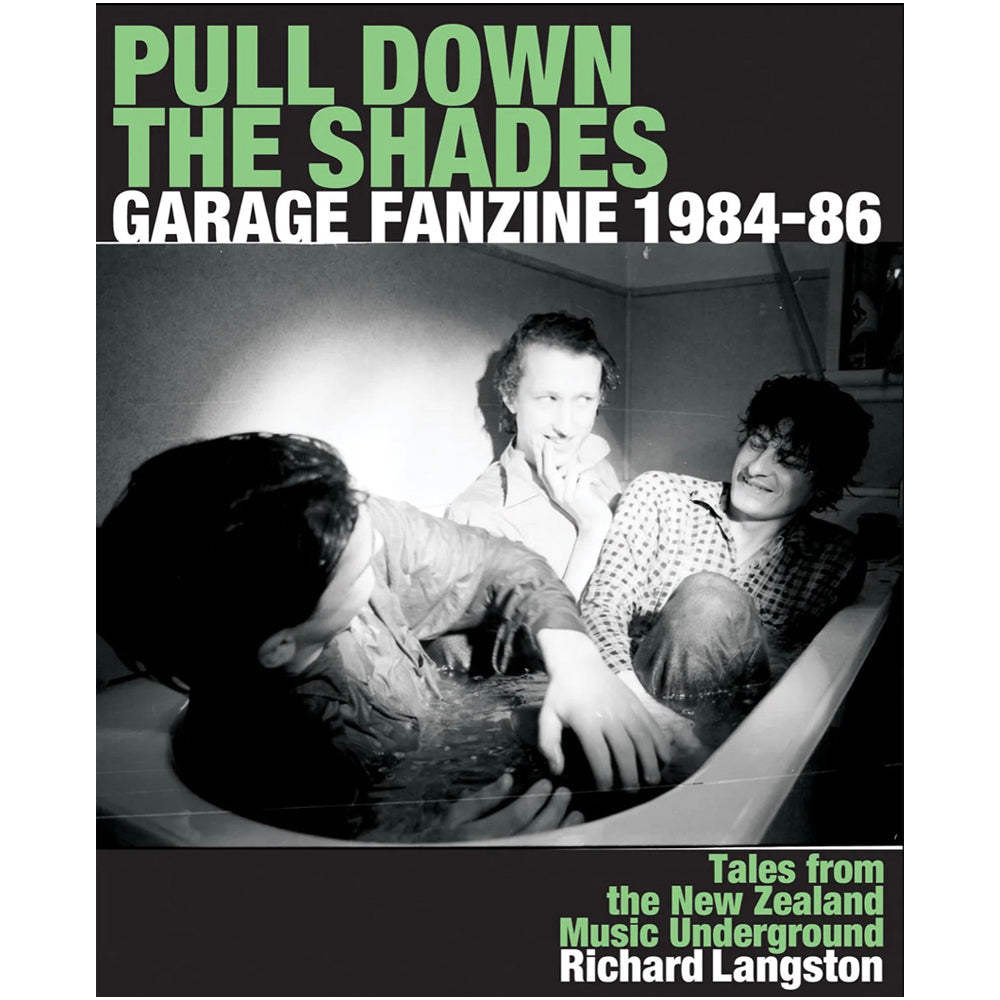 PULL DOWN THE SHADES: GARAGE Fanzine 1984-86 - Book
- 282 pages, softcover
- Second edition
- Richard Langston // GARAGE fanzine.

The incredible sound of New Zealand from Flying Nun Records and Xpressway in the 1980s-90s is the stuff of legend!

Hozac Books proudly presents Richard Langston's ultra-obscure fanzine GARAGE, capturing the original six issues from 1984-86 at long last, in book form. Including new interviews and essays from the NZ underground's luminaries among the likes of Alec Bathgate, David Kilgour, Roy Montgomery, Shayne Carter, Bill Direen, George Henderson, Francisca Griffin, Ronnie van Hout, Chris Heazlewood, Peter Jefferies, Stephen Cogle, Hamish Kilgour, Tom Lax, Stuart Page, Martin Phillipps, Bruce Russell, John Halvorsen, Dean Allen, Robert Scott, Brian Turner, Gary Olson, David Swift, Roger Shepherd, and don't forget those incredible photos of The Clean from Carol Tippet.

GARAGE chronicled the creative explosion of music that came out of the South Island, New Zealand in the late 70s and 80s – from The Enemy, The Clean, The Chills, The Verlaines, The Bats, The Builders, Victor Dimisich Band, Scorched Earth Policy …to The Great Unwashed and Straitjacket Fits.

These are first-hand accounts and reports as the Flying Nun scene emerged as a force in the international underground music scene. Just like the music it covered, GARAGE was a bedroom-creation – typed, glued, and stapled together – that came to be read by music fans around the world.

This book makes the six issues available in print for the first time since they were published in the mid-80s. It includes sixteen recent interviews with many of the leading songwriters, performers, and key figures in the scene.