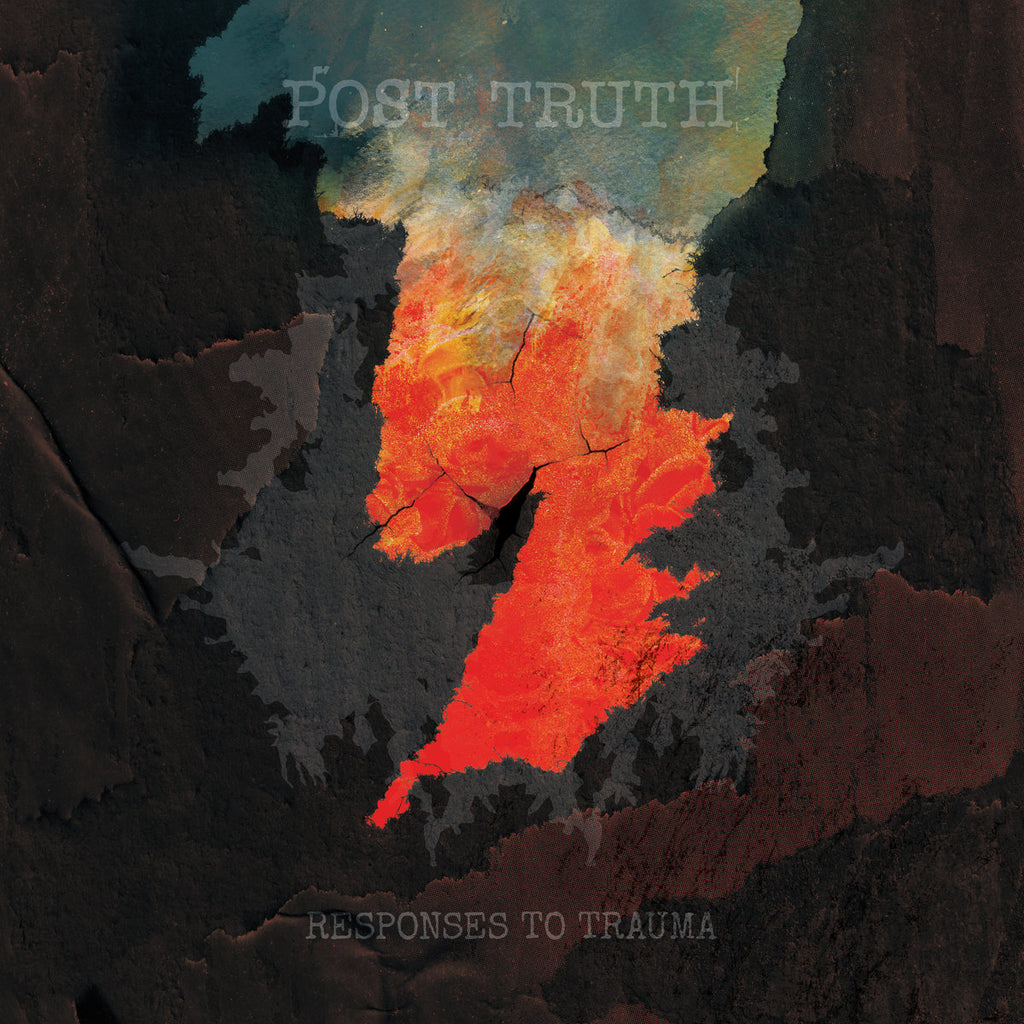 POST TRUTH 'Responses To Trauma' LP
In the aftermath of the post-earthquake construction boom, when the steelworks had started winding down, an eerie silence fell over Newcastle; jobs were hard to find, businesses were boarded up. But, in the mid-nineties, a rumble could be felt beneath the surface. It wasn't another tremor, it was a new generation of punk and hardcore bands that formed as a rebuttal to political inaction and social stagnation. 
Dale Townsend, Murray Ruse and Jamie Hay emerged during this upheaval and formed the seminal Novocastrian political punk band Conation. Through touring the country, they met Sydney guitarist, Chris Buttery, who played in the cathartic and crushing The Stockholm Syndrome and the blackened hardcore band, Deadstare. 
In 2017, after twenty years of friendship, it was time to start a project together. Something heavier and more considered than their past projects. They started Post Truth.
Post Truth's new record, Responses to Trauma, conceptualises a narrative of traumatic experiences, the brutal ones that stick with us, consume us and change us. "Responses to Trauma" was recorded and mixed by Mike Deslandes (of YLVA & High Tension) at Woodriver Studios, Newcastle Australia.