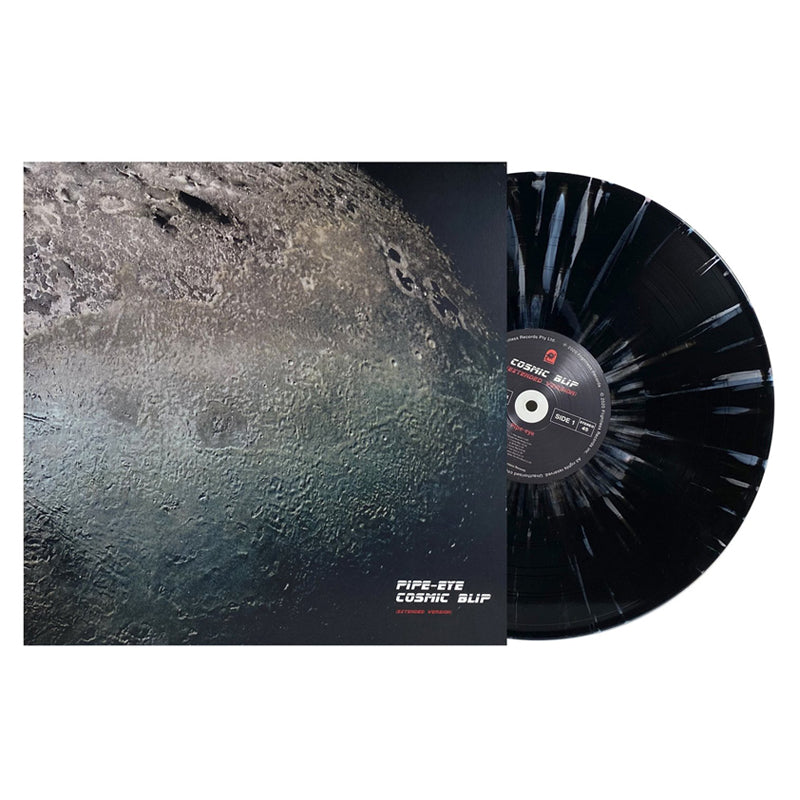 PIPE-EYE 'Cosmic Blip' 12"
- Limited edition of 2000 worldwide
- Pressed on high fidelity 12" vinyl at 45rpm
- Cosmic black wax with blue and white splatter
- Re-mastered extended version featuring never before heard audio
- Comes housed in a custom hand stamped 100% recyclable brown cardboard sleeve

Released in 2015, Cosmic Blip was recorded in Cook's bedroom in Fairfield, Victoria. With an emphasis put on a space like aesthetic, his intention was to create a record that flowed seamlessly, blending songs and atmospheric ambient soundscapes created on a Modular Synthesiser into an aural journey. The extended edition of Cosmic Blip features an elongated version of the interlude tracks featured on the original EP pieced together from the old recording sessions, unifying them into a single ambient galactic voyage, as it should always have been.