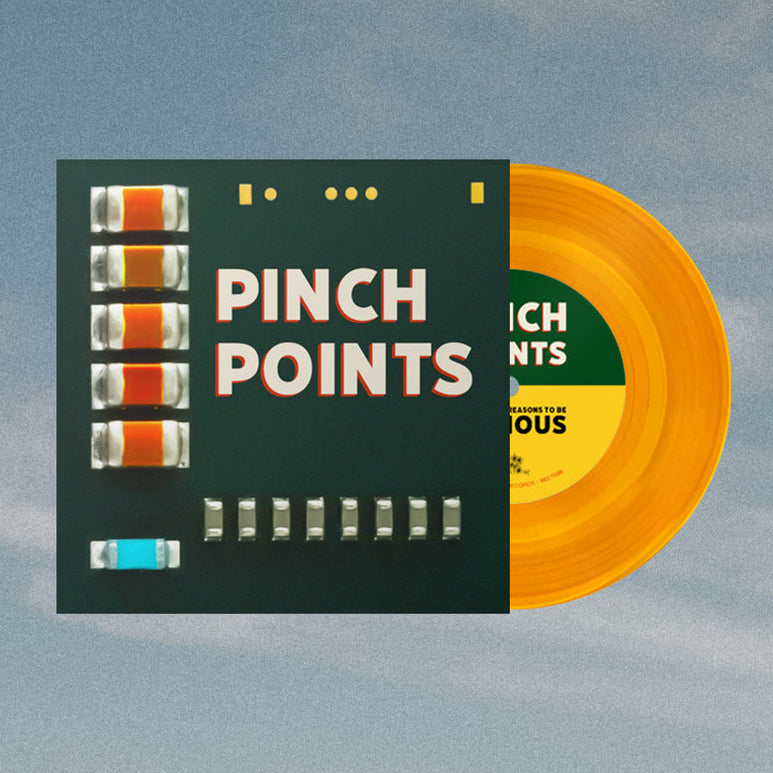 PINCH POINTS 'Reasons To Be Anxious' 7"
Black or Clear Orange - super limited copies!
New PINCH POINTS 7" featuring the first single from their forthcoming 2022 record! 'REASONS TO BE ANXIOUS' is an all-too-relatable laundry list of the fight-or-flight triggers that frazzle our nervous systems, plus exclusive B-side 'BOY', which dives deep into the cesspool of toxic masculinity and the repressed emotions that boys are socialised to deny, with disastrous outcomes for everyone.