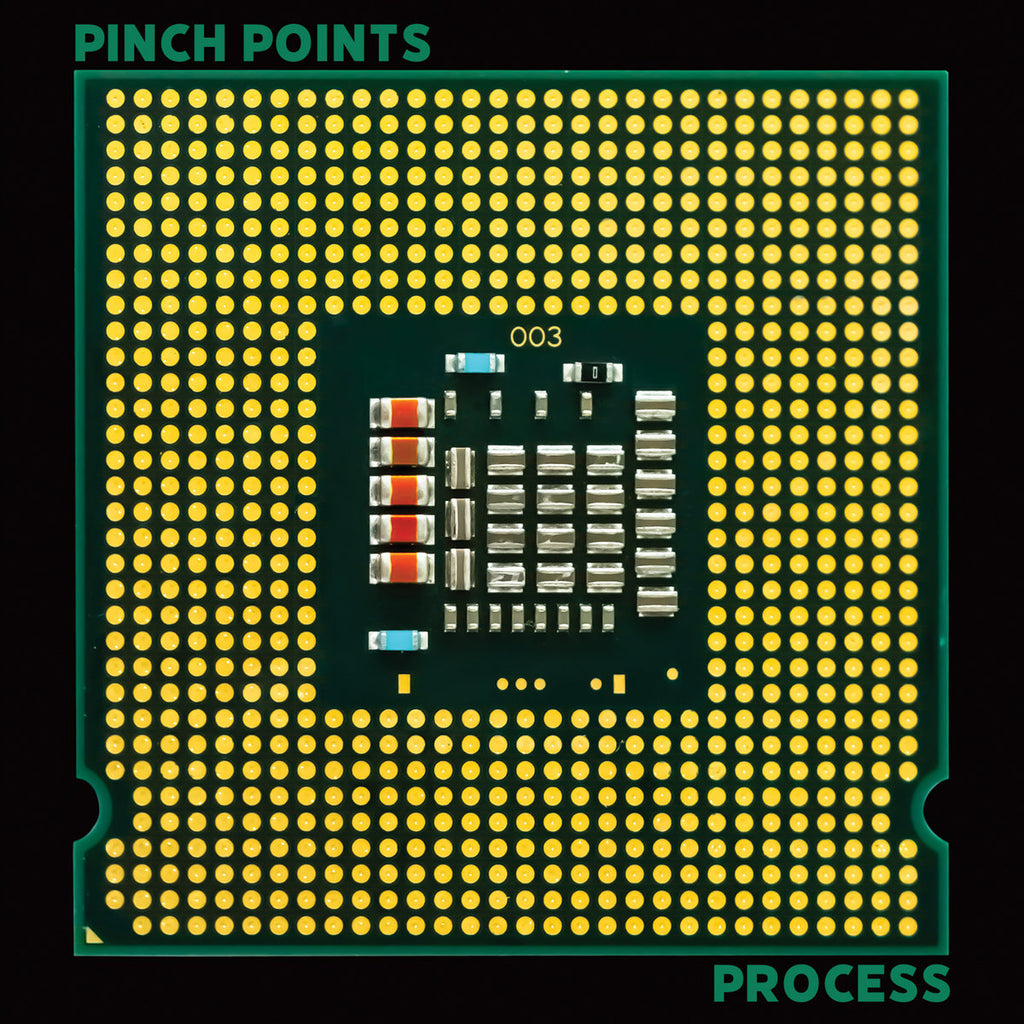 PINCH POINTS 'Process' LP
* Clear Green vinyl **

The hotly-anticipated new Pinch Points album Process was recorded with Anna Laverty (Courtney Barnett, Nick Cave, The Peep Tempel) and is a momentous leap forward into full-force post-punk empowerment, with 10 songs engaging with the fractures in so-called 'Australia' -- from catastrophic bushfires, gendered violence, mental health struggles to First Nations incarceration and deaths in custody -- with clear-eyed directness, along with an uncommon nuance and empathy.

As the album title suggests, Process is a commentary on structural collapse; the systemic failures and baked-in inequalities that are ravaging ecosystems, the mental health system, the gig economy workforce and all aspects of our lives. The title Process also recognises the emotions processed and channelled in the songs, as a collective expression of empathy and shared grief. A true collaboration, finding consensus from the experiences of four individual humans, Pinch Points embody music- making as an act of friendship and community, upholding the band's shared belief in the music scene as a real-life platform for connection, strength and solidarity.

Nothing is normal -- but Pinch Points are here.