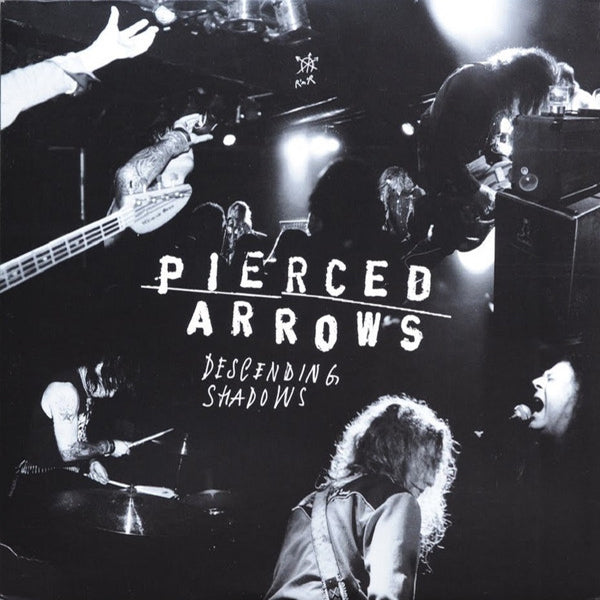 PIERCED ARROWS 'Descending Shadows' LP
Pierced Arrows, is the Portland-based trio comprised of legendary members Fred and Toody Cole of the seminal punk band Dead Moon. Following the disbandment of Dead Moon in 2006, Fred and Toody continued their endeavors, eventually tapping veteran Portland-based Kelly Halliburton (Severed Head of State, Defiance) to play drums for their next incarnation as Pierced Arrows.

Descending Shadows expands on their fervently rough signature sound, recorded at Portland's Buzz or Howl Studios and mastered to vinyl lacquer per tradition at Fred and Toody's home. Promising to herald a new generation of fans steeped in the progeny which Dead Moon influenced, Descending Shadows will provide longtime followers of the Cole's work with a new vital installment of what Fred once described as 'rock'n'roll that's rough, ragged, and honest', a sincere answer to the void of emotion lacking in today's era.