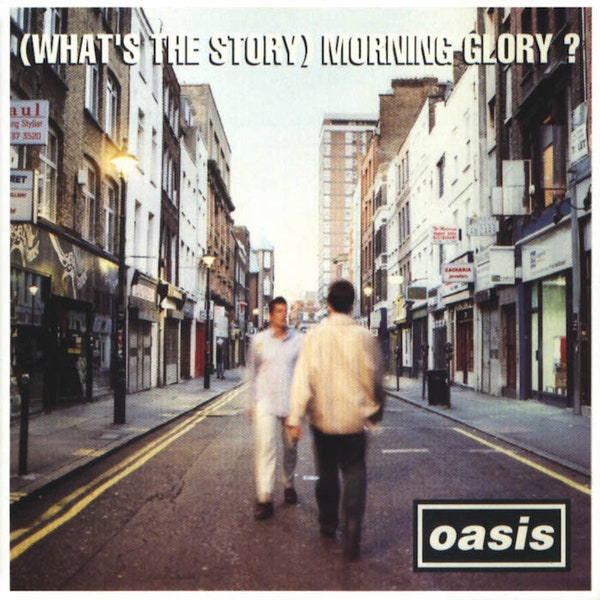 OASIS 'What's The Story Morning Glory?' 2LP
Deluxe double LP version!
An undeniably superlative rock record, it includes several of Oasis' biggest selling UK singles – the legendary, universally loved anthem 'Wonderwall', 'Don't Look Back In Anger', 'Roll With It', 'Some Might Say' together with tracks like 'She's Electric', 'Morning Glory' and 'Champagne Supernova', which are timeless anthems and radio staples known to every generation of music fan.

(What's The Story) Morning Glory established Oasis as a national and international phenomenon, the most universally popular British guitar band since the glory days of The Beatles, Rolling Stones and Led Zeppelin, and the album's enduring and omnipresent appeal was demonstrated when it was awarded Best British Album of 30 Years at The BRIT Awards 2010. In the years since it's release, the album has inspired thousands of young guns to pick up guitars and form bands, and is counted by dozens of successful bands and songwriters as a major influence on their careers.