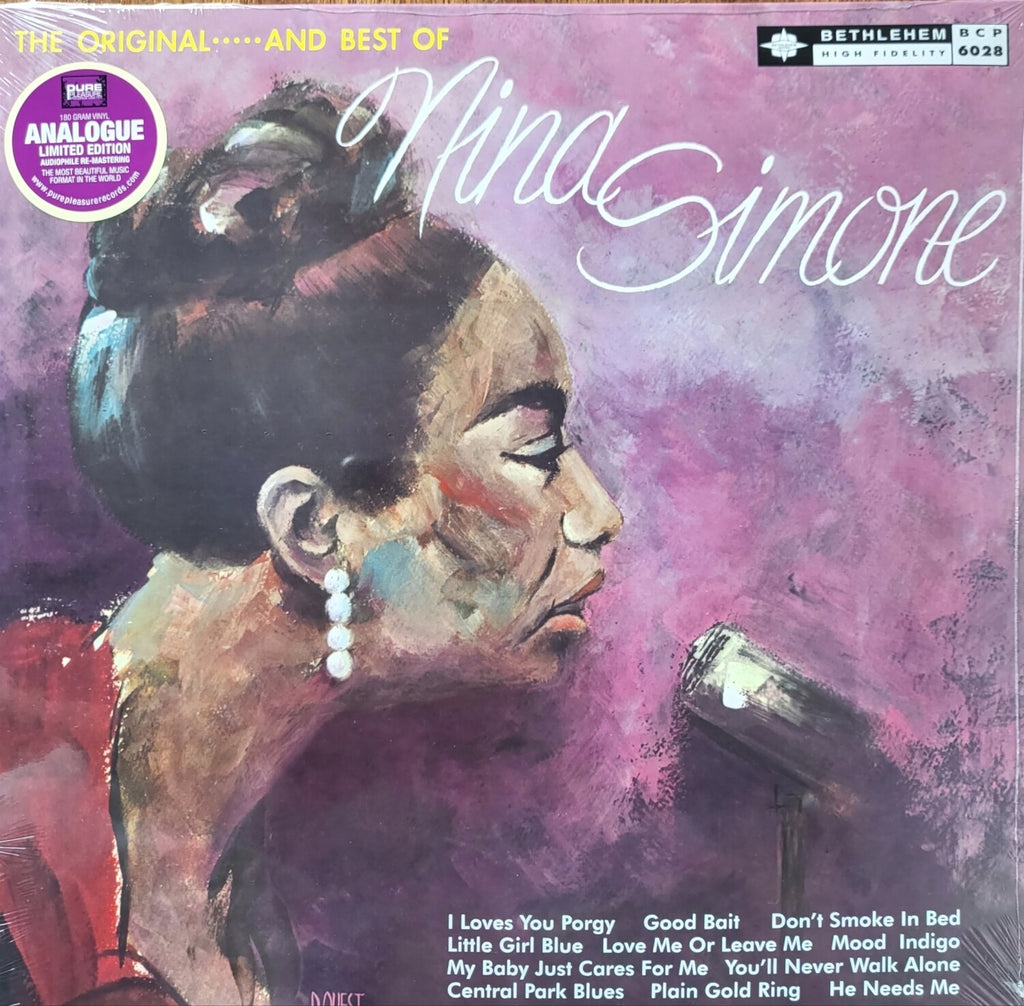 NINA SIMONE 'The Original & Best Of' LP
Little Girl Blue, released in 1957, was Nina Simone's first recording, originally issued on the Bethlehem label. Backed by bassist Jimmy Bond and Albert "Tootie" Heath, it showcases her ballad voice as one of mystery and sensuality and showcases her up-tempo jazz style with authority and an enigmatic down-home feel that is nonetheless elegant. The album also introduced a fine jazz pianist. Simone was a solid improviser who never strayed far from the blues. Check the opener, her reading of Duke Ellington's "Mood Indigo," which finger-pops and swings while keeping the phrasing deep-blue. It is contrasted immediately with one of the -- if not the -- definitive reads of Willard Robison's steamy leave-your-lover ballad "Don't Smoke in Bed." The title track, written by Rodgers & Hart, features "Good King Wenceslas" as a classical prelude to one of the most beautiful pop ballads ever written.

It is followed immediately by the funky swing in "Love Me or Leave Me" with a smoking little piano solo in the bridge where Bach meets Horace Silver and Bobby Timmons. It's also interesting to note that while this was her first recording, the record's grooves evidence an artist who arrives fully formed; many of the traits Simone displayed throughout her career as not only a vocalist and pianist but as an arranger are put on first notice here. "My Baby Just Cares for Me" has a stride shuffle that is extrapolated on in the piano break. Her instrumental and improvising skills are put to good use on Tadd Dameron's "Good Bait," which is transformed into something classical from its original bebop intent. "You'll Never Walk Alone" feels more like some regal gospel song than the Rodgers & Hammerstein show tune it was. Of course, one of Simone's signature tunes was her version of "I Loves You, Porgy," which appears here for the first time and was released as a single. Her own "Central Park Blues" is one of the finest jazz tunes here.