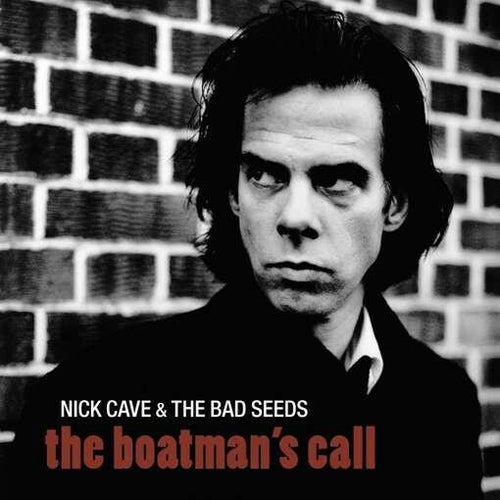 NICK CAVE & THE BAD SEEDS 'The Boatman's Call' LP
'The Boatman's Call'. the tenth album by Nick Cave & The Bad Seeds was released in March 1997. 
The album. which is entirely piano-based and a departure from the band's post-punk catalogue remains one of the most critically acclaimed releases of Nick Cave's career. 
The bulk of the album was recorded at Sarm West Studios in London though further recordings were later done at the famed Abbey Road Studios. Musically the album is sombre and minimalist in mood Cave's voice is mostly accompanied by piano and few other instruments. 
Many of the lyrics seem to reflect on Cave's personal relationships and spiritual yearnings at the time of writing. Some songs are thought to be directed at either the mother of Cave's oldest son Luke Viviane Carneiro (in "Where Do We Go Now But Nowhere?") or PJ Harvey with whom he had a brief relationship around that time (as referenced in "West Country Girl", "Black Hair" and "Green Eyes"). 
Finally available on vinyl again after many years this 2015 Reissue edition approved personally by Nick Cave is finally available again on its original format. Pressed on heavyweight vinyl with transfer approval overseen by Mick Harvey Summer 2014 cut at Abbey Road studios.