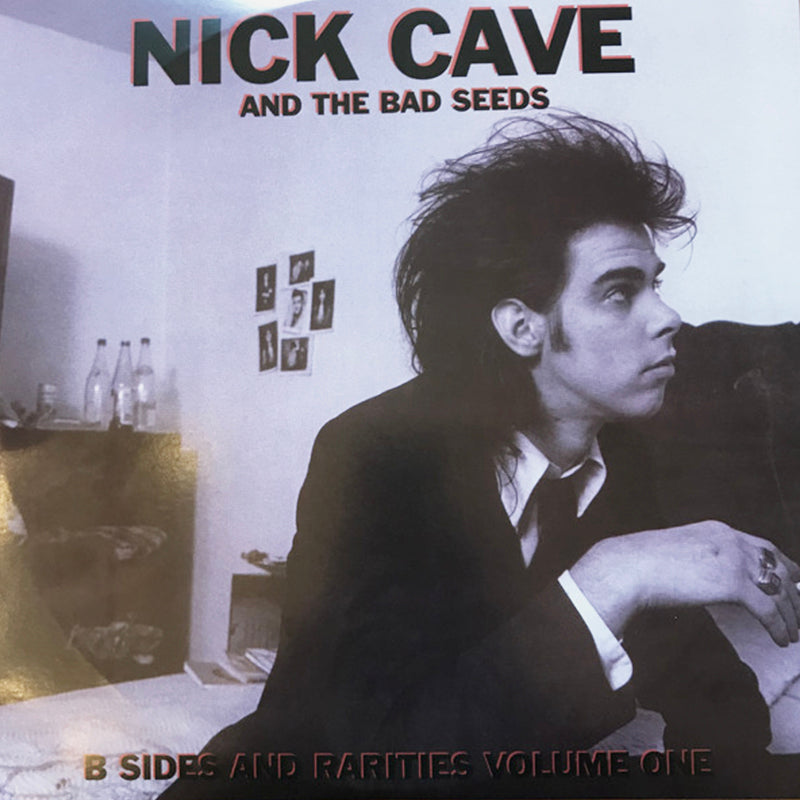 NICK CAVE & THE BAD SEEDS 'B-Sides & Rarities Vol.1' 2LP
B-Sides & Rarities is a 2LP compilation by Nick Cave & The Bad Seeds. Featuring over 20 years of the band's B-sides and previously unreleased tracks, including tracks performed with Shane MacGowan and acoustic versions of "Deanna" and "The Mercy Seat". It is also the first recording to include all members of The Bad Seeds, past and present: Nick Cave, Mick Harvey, Blixa Bargeld, Thomas Wydler, Martyn P. Casey, Conway Savage, Jim Sclavunos, Warren Ellis, Barry Adamson, Kid Congo Powers, James Johnston, Roland Wolf and Hugo Race.

Tracklist:
A-1 Deanna (Acoustic Version)
A-2 The Mercy Seat (Acoustic Version)
A-3 City Of Refuge (Acoustic Version)
A-4 The Moon Is In The Gutter
A-5 The Six Strings That Drew Blood

B-1 Rye Whiskey
B-2 Running Scared
B-3 Black Betty
B-4 Scum
B-5 The Girl At The Bottom Of My Glass

C-1 The Train Song
C-2 Cocks 'N' Asses
C-3 Blue Bird
C-4 Helpless
C-5 God's Hotel

D-1 (I'll Love You) Till The End Of The World
D-2 Cassiel's Song
D-3 Tower Of Song
D-4 What Can I Give You?