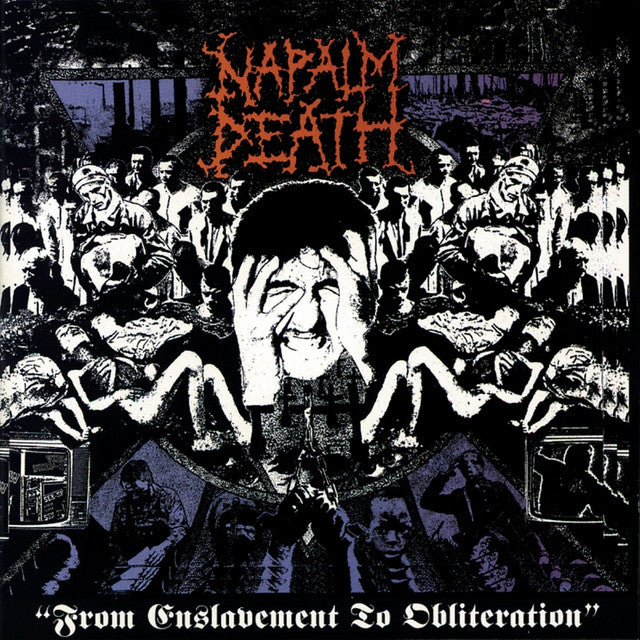 NAPALM DEATH 'From Enslavement To Obliteration' LP
The founding band of grindcore... Napalm Death is THE most influential band in the genre. Having sold millions of records worldwide and toured the globe, they have forged the unlikeliest of careers. The second studio album from Napalm Death, "From Enslavement To Obliteration," is the last to feature vocalist Lee Dorrian and guitarist Bill Steer, and the first to include Shane Embury on bass. Now available again on vinyl.
1. Evolved As One
2. It's A M.A.N.S World!
3. Lucid Fairytale
4. Private Death
5. Impressions
6. Unchallenged Hate
7. Uncertainty Blurs The Vision
8. Cock-Rock Alienation
9. Retreat To Nowhere
10. Think For A Minute
11. Display To Me...
12. From Enslavement To Obliteration
13. Blind To The Truth
14. Social Sterility
15. Emotional Suffocation
16. Practice What You Preach
17. Inconceivable?
18. Worlds Apart
19. Obstinate Direction
20. Mentally Murdered
21. Sometimes
22. Make Way!
23. Musclehead
24. Your Achievement
25. Dead
26. Morbid Deceiver
27. The Curse
28. Scum
29. Life?
30. Retreat To Nowhere
31. Internal Animosity