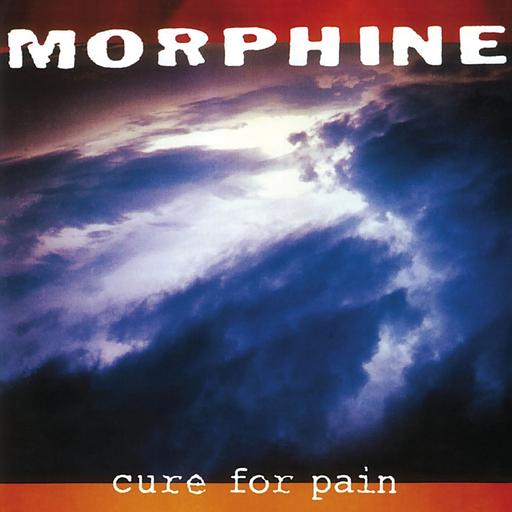 MORPHINE 'Cure For Pain' LP
Morphine was an American alt-rock band founded by Mark Sandman, Dana Colley, and Jerome Deupree in Cambridge, Massachusetts in 1989, combining blues and jazz elements with traditional rock arrangements. This created an eclectic and unusual sound.

The band was highly praised by critics. In the USA, the band became known in the indie rock community, was played on university radio stations and eventually on other radio stations, finally making it into broadcast format on MTV's 120 Minutes.

The band became internationally known especially in Belgium, Portugal, France and Australia. Cure for Pain is Morphine's second album, originally released in 1993, and the songs "Sheila" and "In Spite of Me" were soundtrack titles for the independent film Spanking the Monkey. The video for "Thursday" can be seen in an episode of Beavis and Butthead and the song "Buena" was heard in the first season of The Sopranos.