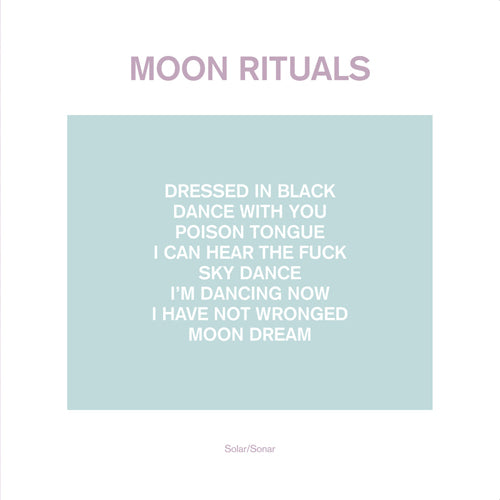 MOON RITUALS 'Moon Rituals' LP
Moon Rituals is the pseudonymous title for the solo project from Melbourne musician, Sarah Hardiman, guitarist in DEAF WISH and more recently, bassist in NIGHTCLUB.
The departure from guitar to minimalist synth pop was inspired partly by necessity when Hardiman was living in Geelong and all of her, "Guitars were in Melbourne," resulting in a trip to Cash Converters to grab a cheap Medeli kids' keyboard.
Using Molly Nilsson's album These Things Take Time as a blueprint for the project, she wrote some demos and sent them to her friend MIKEY YOUNG who offered to help out. 
A few casual emails in 2013 turned into a three-year long collaboration, with Hardiman completing bedroom demos and Young contributing guitar, bass, percussion, beats and synthesizers. 
Young mixed and mastered the debut, resulting in the 2018 self-titled release through Tom Lyngcoln's label, Solar/Sonar.