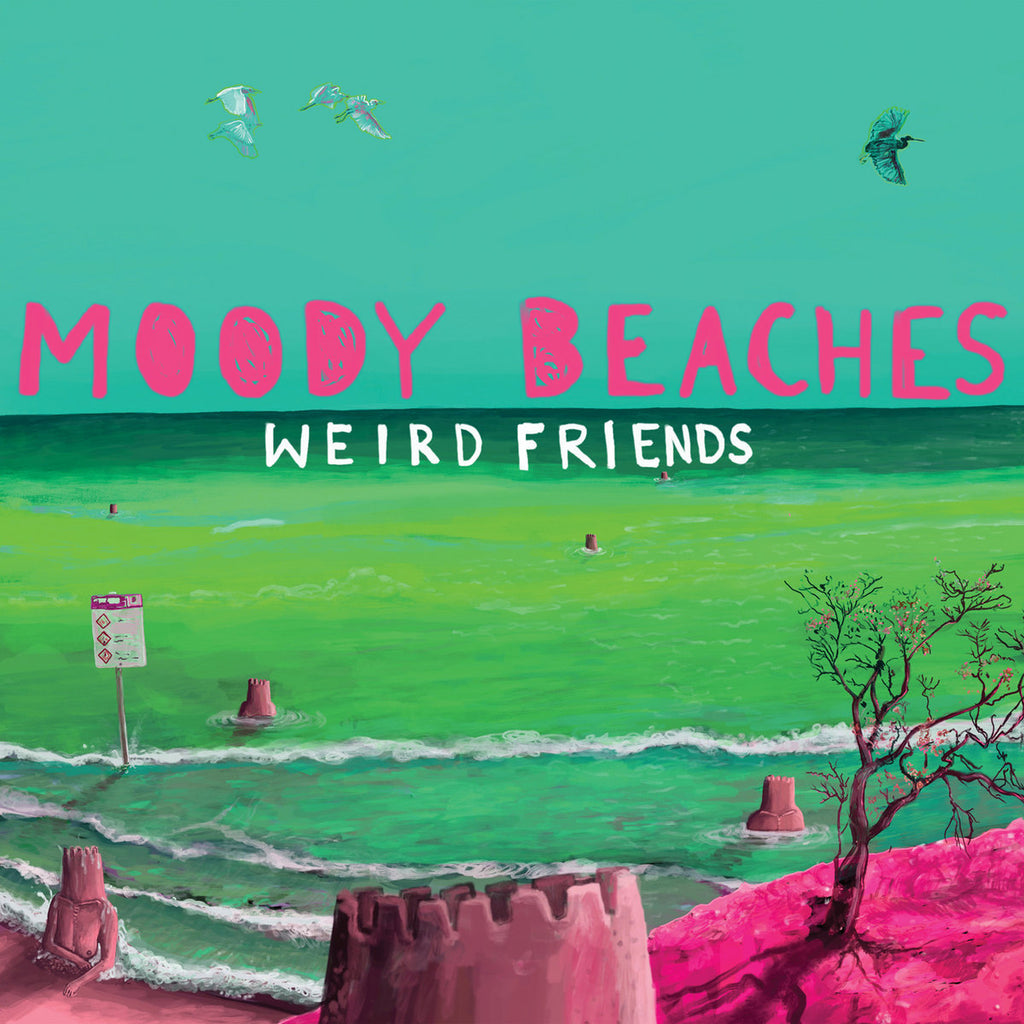 MOODY BEACHES 'Weird Friends' LP
Debut release from Melbourne trio MOODY BEACHES!
Weird Friends is the debut EP/ 12" for Melbourne post-punk trio Moody Beaches. Recorded and mixed by Matt Chow (Rolling Blackouts C.F, Deaf Wish, TV Haze, Bench Press) at the The Reverence, it captures the cutting and urgent delivery that Moody Beaches' live show is renowned for. Featured on this release, the band's debut single Guns was widely embraced by Rage TV, Double J, and national community radio and was released as a split 7" with Bench press, as part of Poison City Records x Our Golden Friend's Split Singles Club Volume 2. Raw, brooding and at times - scathing, Weird Friends channels the abrasive, loud-quiet-loud dynamic of early Pixies and harmony-driven vocal hooks of The Breeders. Featuring members of La Bastard and Hot Wings, Moody Beaches have forged a strong reputation as a vital addition to Melbourne's underground DIY scene in their short 12 months as an entity.