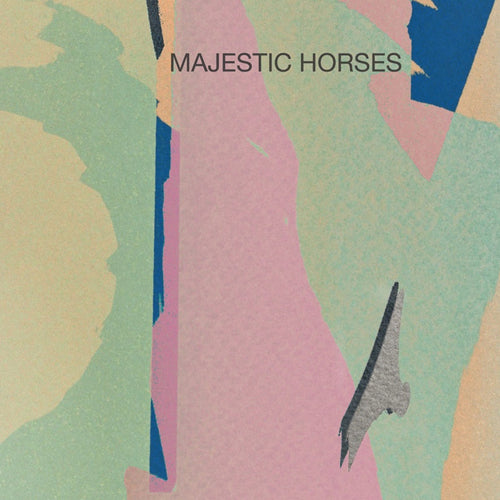 MAJESTIC HORSES 'Away From The Sun' LP
Available on limited edition Clear Rose colour vinyl or Classic Black!
Majestic Horses is the new band for members of Screamfeeder / Deafcult, The Holy Soul and The Undecided.

"In the Majestic Horses universe, Brisbane is twinned with Dayton Ohio, circa 1993, when Guided by Voices and The Breeders roamed the land." Jenny Valentish (journalist and author of the books Cherry Bomb and Woman of Substances)

Kellie Lloyd is well known for her songwriting prowess in Screamfeeder. In Majestic Horses she steps further into the limelight presenting her songs with pedigree musicians schooled from record collections similarly filled with 90s shoegaze, indie and dream-pop.

As a founder-member/singer-songwriter of Screamfeeder Lloyd's credentials are long and illustrious – 7 albums, 4 Eps and 18 singles with the Brisbane indie-rockers, touring Europe and appearing on four tours of the Big Day Out, guest-programming RAGE, as well as appearing live on ABC TV!

In Majestic Horses Kellie Lloyd bring the experience of this career to bear on a fresh set of songs inspired by social events that surround her. She is ably backed by Kate Wilson (The Holy Soul, formerly The Laurels) and Andrew P Street (The Undecided / Career Girls). Together this trio deliver a true shoegaze / dream album, Away from the Sun. Sonically, the album is masterfully pulled together true to it's original vision via initial production from Dave Carter, mastering by Bryce Moorehead (Violent Soho) with mixing by Keelan Sanders and Bryce.
For fans of: The Breeders, Screamfeeder, Swervedriver, Magic Dirt +++